I have a little confession to make this festive season, I have a thing for lion dance, or you can say that I'm a little obsessed with it. Whenever I see or hear a lion dance performance, I will hunt it down by following the sound of the drums and make sure that I finish watching the performance, if not I wont leave. The sad thing about watching lion dance performances is that I only get to watch it from far, I don't get to touch or watch it closely! I want to touch it because Chinese believe touching its head will bring you good luck hahaha, so I'm super competitive over it ok.
Anyway, I was telling Jo the other day no matter what I have to watch a least one lion during Chinese New Year, he was like, "We will hunt down those lion dance trucks lol." Well, my wish came true, I had a chance to take selfies and watch lion dance performances, 3 times in a single day and nope, we didn't have to drive around hunting down those truck. This golden opportunity was given to me by 9Seputeh, a property development by MRCB Land. I was invited by 9Seputeh to join in on the fun celebrating Chinese New Year with the winners of their contest, along with their families.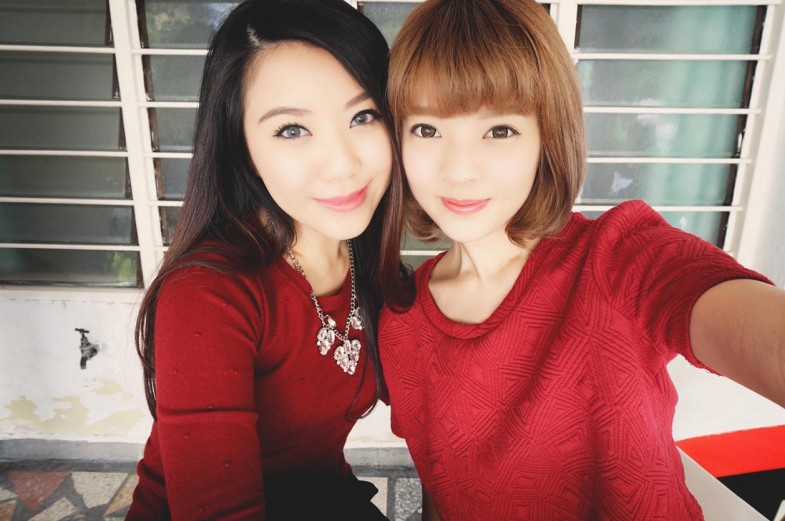 Besides that, I also got to hang out with the pretty girl, Careen. This was our third meet up and we had so much fun talking to each other. Meeting up with her is one thing, however being together and going places to bring smiles to the lucky winners faces' was an experience I will never forget any time soon!
We started our day in the first winner's house, then we followed them from house number 1 to 2 then 3. I had so much watching the lion dance performances and also enjoyed looking at how happy and excited the winners got. It's pretty cool to have 2 golden lions showing up at your doorstep, especially during this festive season. A few kids from the neighborhood ran over to the winner's house just to watch the performance. Seeing the look on all their faces really made me remember the true meaning of CNY, which is spending quality time and doing things with the ones that you love.

How do you not like these cute lions, they bring good luck and fortune to everyone!

 While they were taking a short break, Careen and I were like, "Lets take pictures with the cute lions!"

 I always wanted to selfie with him and my wish came true, confirm 'fatt chai' edi!

 The 2nd house had a very unique lion dance performance because they have a yard and it's perfect for the lions hahahaha. They hung the greeting banners on the trees and the lions untied it at the end of the performance.
The overall experience was really fun and memorable. Thanks to 9Seputeh I got the chance to fulfill my CNY wish. It wasn't hard to achieve but it's definitely one of the more memorable ones.  It's heart warming to see 9Seputeh giving back to society by offering an opportunity for families and their friends to come closer together with just a simple performance.
Do watch the vlog that me and Careen took during the event here:
You can also have a look at the trailer of the event that took place here: https://www.youtube.com/watch?v=FyEcE2G_62A
Interested in getting a new property?
 9 Seputeh is the next landmark in the making! 1 MINUTE away from MID VALLEY, and from 775sq ft – 2,593sq ft, the residential suites caters to all, from young professionals to families needing extra indoor and outdoor spaces. Not only that, they are building a dedicated link bridge to NPE Highway to even shorter the driving time to BANGSAR (think of all the glorious foods for my cheat days)! All of these will be completed by Q2 of 2018!
A dedicated covered pedestrian link bridge walkway will be built to the proposed monorail station that is to be located along Old Klang Road to enhance the connectivity. Talk about convenience!
Everyone is invited to view their show units at 9 Seputeh Sales Gallery, they are open every day from 10am to 5pm. Below are the details to their Sales Gallery:
9 Seputeh
PT8617, Jalan Klang Lama,
Batu 3, 58100, KL.
GPS coordinates: 3°06'35.63"N , 101°40'39.16"E
(Look out for their huge 9 Seputeh signage along Old Klang Road, you won't miss them!)
 For more details, please visit www.9seputeh.com.my or call them at +603 – 7971 9983