Annyeong, annyeong
It's super obvious that this blog post is related to K-pop right!! I just cant stop listening to Korean songs even though I have no idea what's the meaning of the songs. I'm trying my very best to learn to sing along by Googling their translated lyrics… T___T So far I only know annyeong, saranghae, jinjja and ottoke hahaah (learned them from RM)
The other day I mentioned that JO gave me a big surprise by giving me 2 tickets to K-POP Dream Concert the other day. I was super happy because I finally get to see Hyuna and SISTAR in person!!!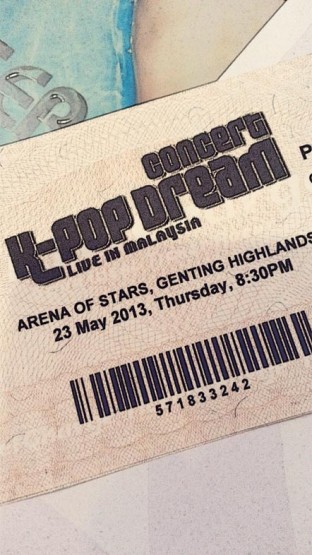 I have a big girl crush on Hyuna when I first listened to "Bubble Pop". I'm in love with her body and of cox her dance moves… HOT.
As for SISTAR, I know them through Michelle, she shared "Loving U" to me the other day and I never stopped loving their songs ever since.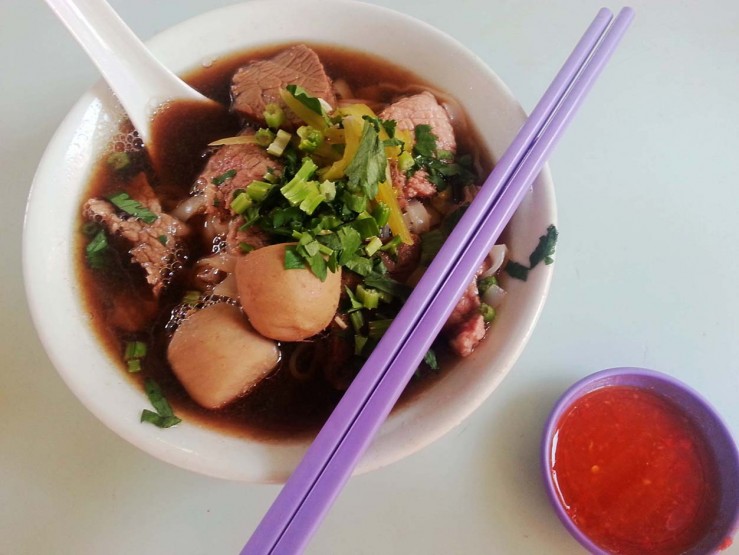 We had yummy beef noodles in KL before heading to Genting.
JO and I were being super "gia su" so we decided to head to Genting at around 3PM to skip the jam but guess what… The road was super clear and it took us 1 hour to reach Genting ==" Yes, that means we have 4 hours plus to spare before the concert.
At first I was like is Ok la, we can walk around, eat and yam cha in Genting because everyone does that in Genting right? Guess what, we got bored an hour after we reached… We had no idea what to do there!?!?
I came up with an idea, why not I just take pics and do a "TOP 6 Things That Everyone Will Confirm Do In Genting."
TOP 6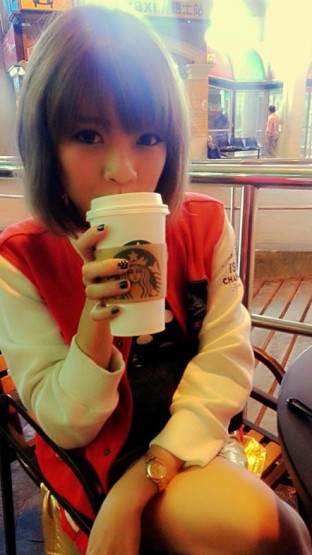 Yamcha in Starbucks and make sure you get yourself a good outdoor seat because the weather is awesome, you can drink coffee and imagine you're overseas hahaha
Top 5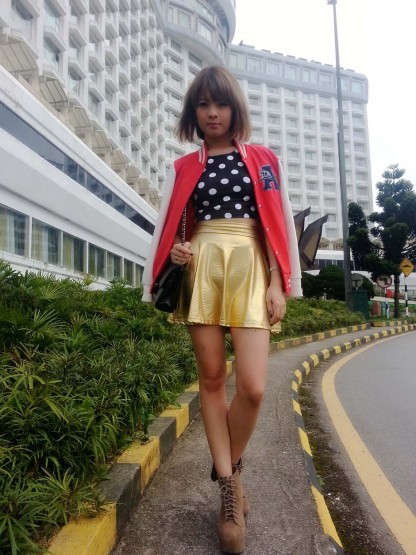 Take a picture in front of Genting Resort Hotel. Sorry mine a bit failed because we didnt manage to capture the logo in this picture T___T It's either I'm too short or the logo is way up high
Top 4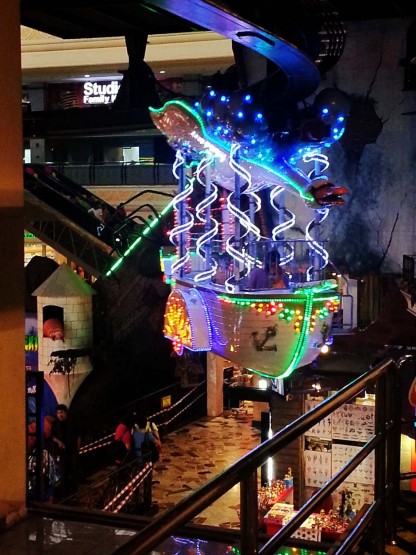 CONQUER ALL THE RIDES!!!  Well, we didnt because we are not a big fan of theme park rides especially roller coasters and the sorts. I dont like the feeling of having my heart drop all the way to my toes then come back again. Since we had plenty of time to spare I pulled Jo to take 1 ride with me. We decided to go in brightest one! It cost me RM8/pax wtf super expensive!
Top 3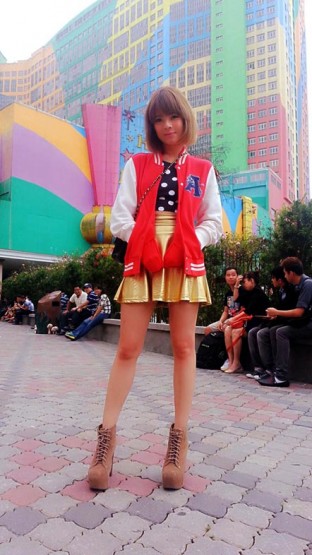 Then take a picture in front of First World Hotel =)
Top 2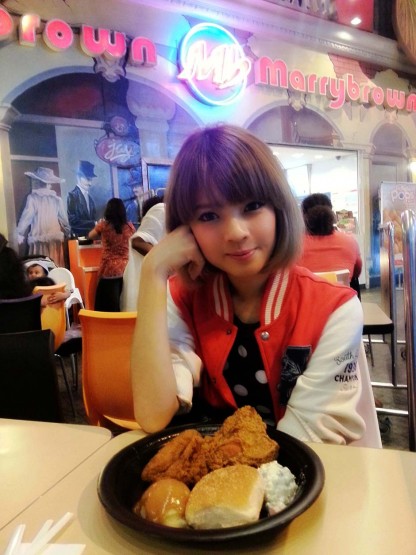 Dinner/lunch at Marrybrown!!! There's no Marrybrown in KL ma! hahaha
Top 1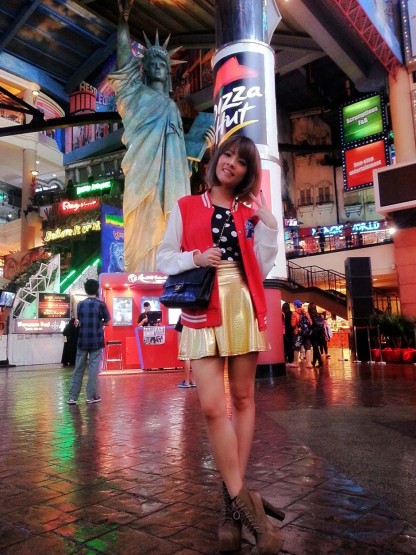 Take a picture with the mini version of the Statue of Liberty. I was quite impressed that Genting is actually quite clean, their public toilets are clean (not like very very clean but compared to KL, it's way better). Their restaurants are clean and the service is OK. When I say OK tat means I didnt get angry or curse anyone when I'm ordering hahahha. Uncle Lim is doing a great job or maybe whoever is taking over now, THANK YOU!
Finally, it was time for our main purpose of going to Genting, K-POP Dream Concert.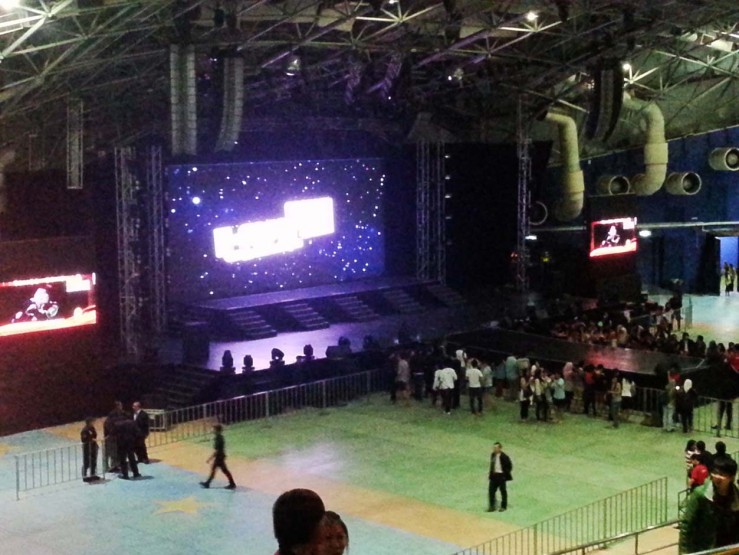 We reached at around 8.00pm sharp. We were seated quite far from the stage because I refused to pay more than RM100. AT first I was like it's not that bad, I can still see the screen but then I found out the big screen is mainly for effects ==" I started to worry that I wont be able to see my Hyuna up close hahaha.
We were quite lucky because when the concert started the ushers asked us to move to the front! I was like that's RM480/seat le!! Ended up we paid RM98/pax but get to sit at RM480/pax seat!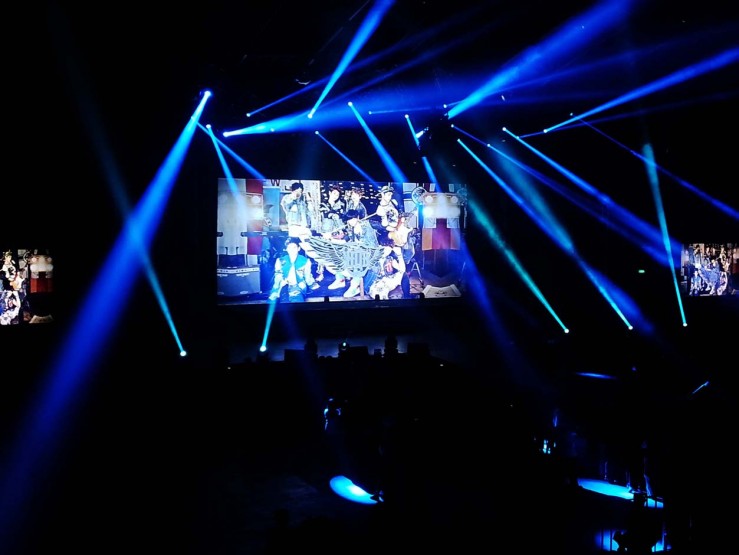 Super awesome view! The concert started at 8.30 sharp super punctual and I LIKE!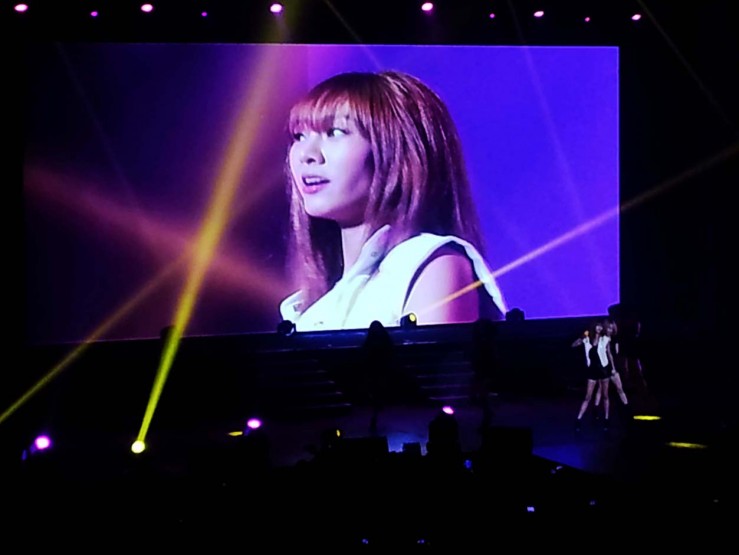 GYNA! Jo says she is a quite famous singer in Korea but I have no idea who she was =="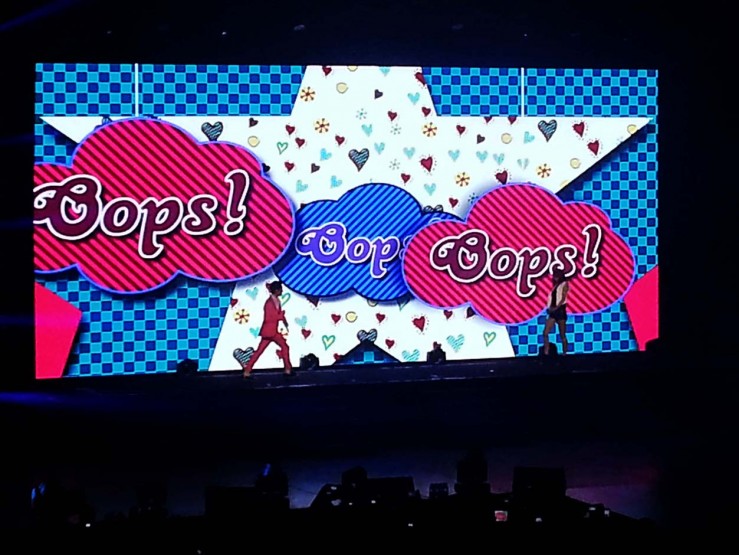 Super cute background and yes they really used it to play background effects =="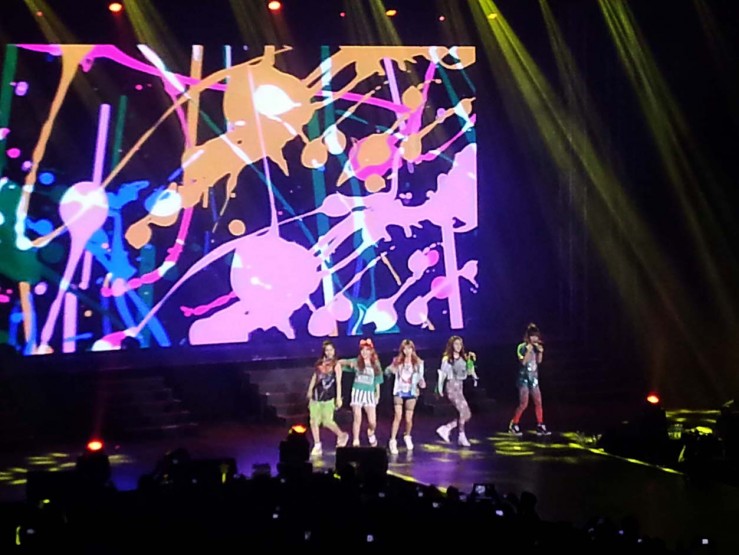 4 MINUTE!!!!!!!!!!!!!!!! WHAT'S YOUR NAME!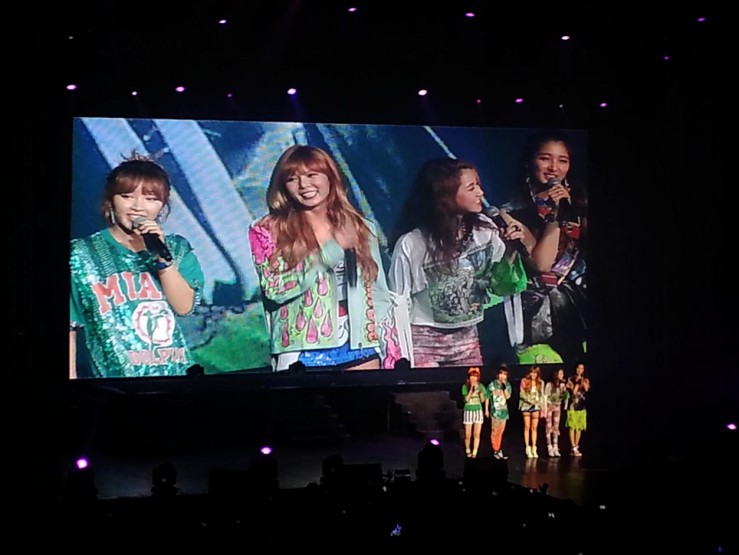 My Hyuna looking super hot and cute! She danced a lot during the concert! I just cant take my eyes off her because she just wont stop dancing hahaha.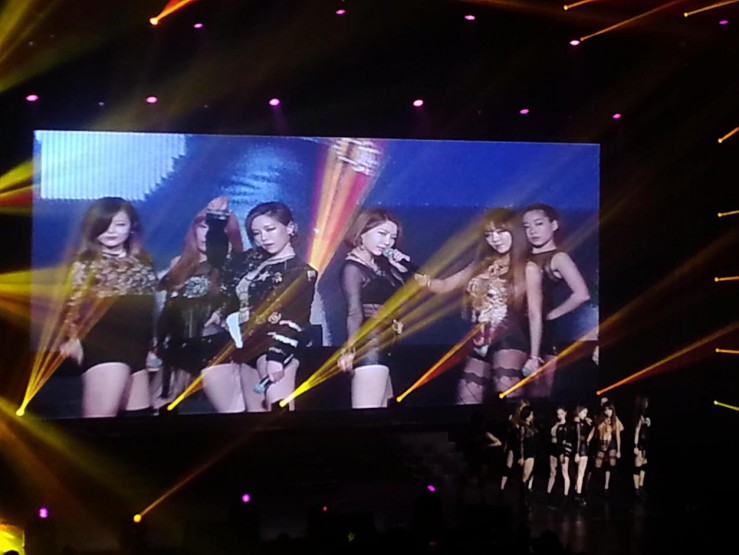 Then we have Brown Eyed Girls. Super in love with their outfits!!!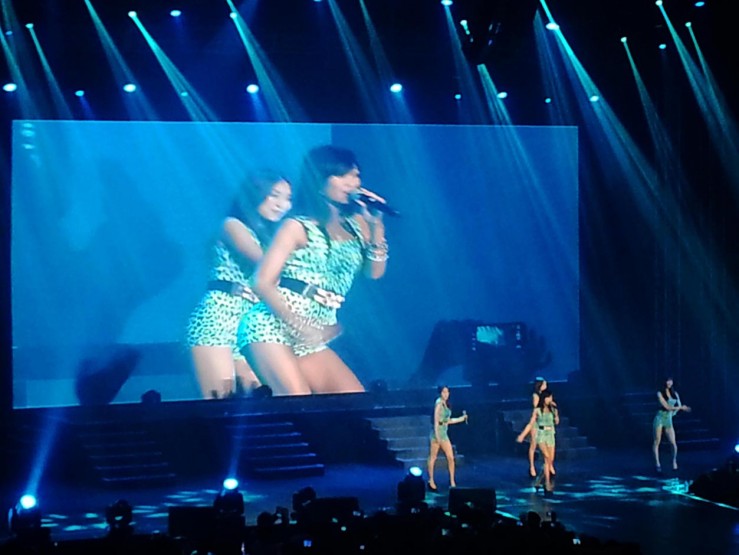 Then my favourite SISTAR!!! They started by singing LOVING YOU, super cheerful song that was recommended by Michelle =)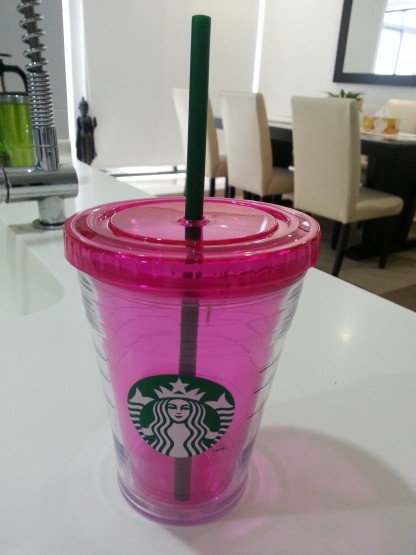 Got myself a little souvenir in Genting. A super cute pink tumbler from Starbucks! hahahha
I dont think I will go Genting anytime soon because it's actually not as fun as I thought it would be, haha
♥