Sponsored Post
Remember my previous post about the Ford Fiesta 1.0L EcoBoost test drive? Well that finally happened and thanks so much to those who were willing to place their lives in my hands on a Saturday afternoon for taking a ride with me haha. The moment I received this advertorial I told Jo I'm bringing him along because boys like cars and I also told him he is more than welcome to bring his car buddy, Meng Fai with him.
My test drive session was on Saturday at 3pm. The weather wasn't being friendly at all haha. It started raining the moment I reached the Ford showroom = =" I was jokingly saying, "Is ok la, this new Ford Fiesta got rain sensing automatic wiper. It's all under control."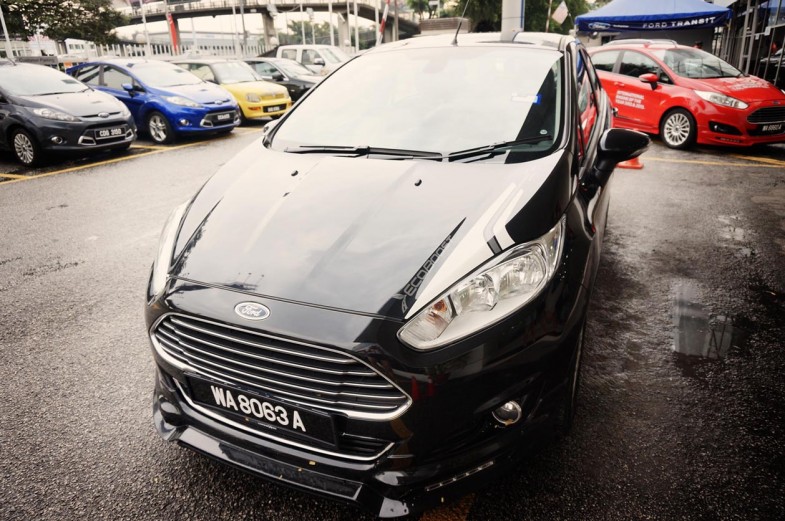 Taadaahh my ride of the day! I'm more like a girly kinda of girl so I always look at red colored cars only. My own car is red in color and I'm the only person in my family that drives a red car, the rest of them prefer black or white. Surprisingly, I kinda like the new Ford Fiesta in black, it kinda has an aggressive look about it.