Remember I mentioned that I went back to Taiwan for a few days with my mum in May? I am finally done arranging all the pictures, then I realized the pictures I took in Taiwan are all of FOOD. Yes, just food and my face la of course…
Whenever I meet someone who's been to Taiwan, the first thing they tell me is "I ate a lot in Taiwan!" or "Taiwan food is super awesome yummy!" I cant agree more on this… Even Kampung Boy City Gal said the same thing but they continued with " Have u been to Hua Lian? or Taizhong?" I was like "Err no…." It's quite embarrassing to tell people that my mum is a Taiwanese when I have only been to Kaohsiung (it's because I always land in Kaohsiung airport =="), Tainan (most of relatives stay there) and Taipei even though I visit Taiwan twice a year, ever since I was born … Even KBCG explored more places in Taiwan than me hahaha.
I always get stuck at home when I'm back in Taiwan, it's just like how I get stuck in my hometown when I go back during the holidays LOL. There is nothing much to do there because most of my cousins are working and some are studying in the US. I only get to hang out with my mum, grandma and watch TV haha. The things that I look forward to is breakfast, lunch and dinner, and this only happens in Taiwan.
Since I spent most of my days eating, watching TV and sleeping throughout the trip, I decided to focus my Taiwan post on FOOD and maybe a few selfies as some sort of commercial break? Yes? No?
Food in Tainan is seriously cheap, so if you are planning on a small-budget trip you can consider Taiwan as the spending expenses is quite affordable.
Are you ready?
Day 1- Brunch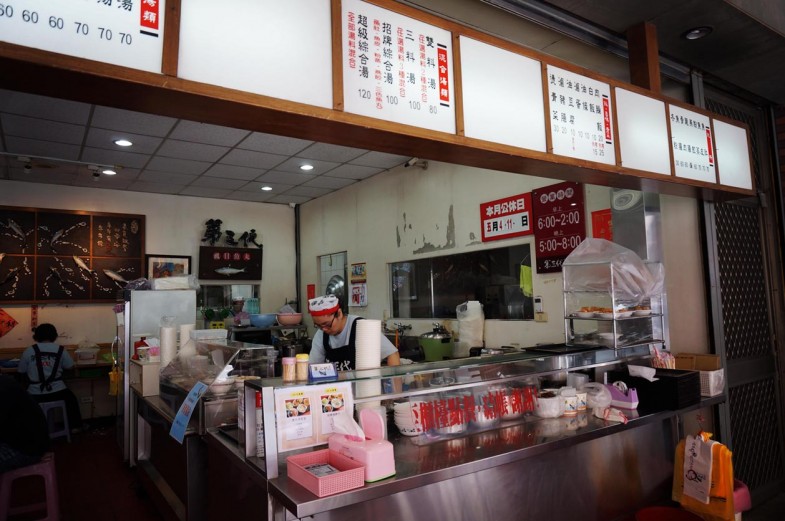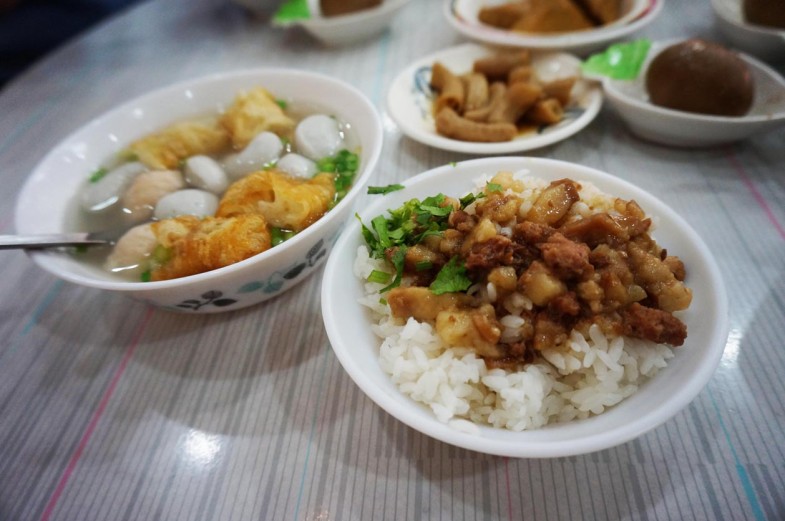 My uncle brought us to this restaurant that sells fish balls and minced meat rice. Their rice is steamy hot and the minced meat is super tender!! You have to mix it together with the rice so that the flavour of the minced meat is not too overpowering! I love it when they put fried dough into the soup!