I'm sure most of you are aware that Jo and I are currently in the middle of renovating our new place, and something important that we have decided very early on our project that was the water filtration and drinking water for our new home.
At our current place, my MIL is using a famous name-brand Reverse Osmosis (RO) water drinking system that has hot and cold drinking water. I didn't really learn what was RO water until after a few years of drinking it, but I always felt that the water was weirdly very tasteless and "clean". RO is actually a process of water filtration that removes chemicals and substances from water, and along with all the naturally occurring minerals that you find in fresh water.  In nature, fresh water contains minerals like calcium, magnesium, and potassium, which our body needs.
This is why, if you have every bought a bottle of mineral water vs drinking water at the convenience store, you will find the taste remarkably different!
Not only that, for these types of drinking water system, it is built into their contract where you are required to pay annually for servicing and changing of filters.
When it was our turn to choose a system for our home, I told Jo that we should consider a different system, which could provide clean, but yet healthy drinking water.
About a year ago, I was reading Cheesie's blog and she did a post on CLEANSUI. I was very interested and eventually I contacted CLEANSUI for our new home. CLEANSUI is one of the leading names in water filtration in Japan, and have recently expanded to many other countries.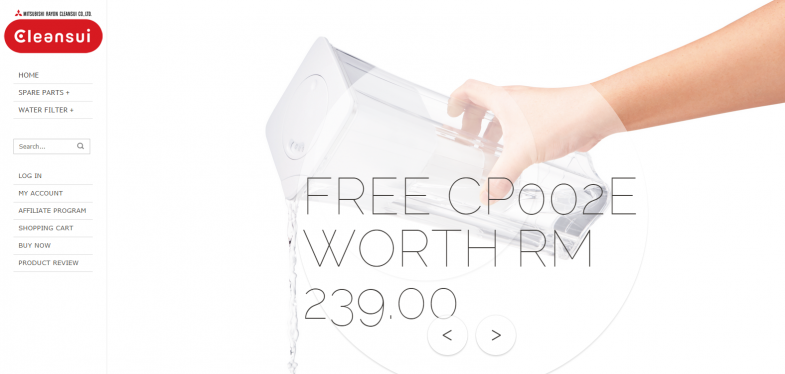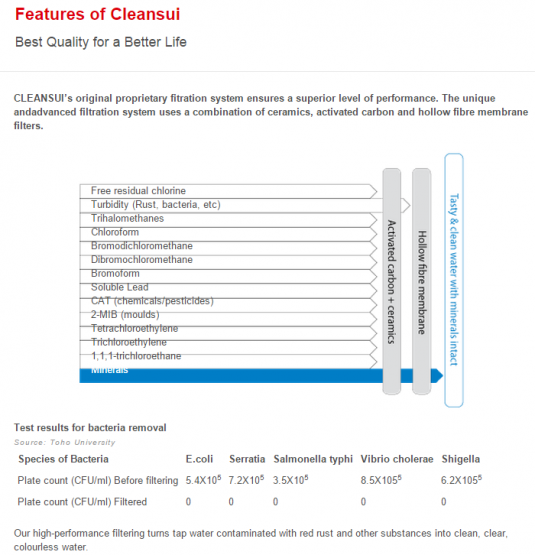 A CLEANSUI representative then invited us and Kampungboycitygal for a short demo and to view their range of products as we were both in the midst of planning our renovation and also very keen on their products.