After spending the first day in Osaka, we made a trip to Kyoto on the second day!
Woke up super early to catch the first train to Kyoto because we were scared we didnt have enough time to walk around Kyoto since it's a day trip!
It was quite tiring la because we had to walk the whole day…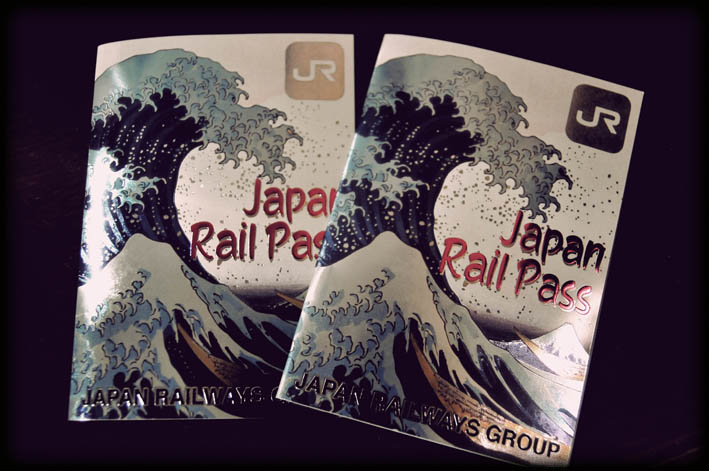 A few of you were asking how much it costs to travel around Osaka, Tokyo and Kyoto. Another tip for those who are planning to go to a few places like us! We bought the JR Rail Pass in Malaysia, in fact they only sell this pass outside of Japan. You cant find it in Japan ya so don't bother asking around because they wont know ==" We got ours at Japan National Tourism Office in KL, it's opposite Times Square. We bought a 7 days pass and it was RM1095 per pass. It's quite worth it because you can take any JR trains including the bullet trains around Japan for a week. It saved us a lot during our trip there because we travelled around Toyko for free using this pass! Trust me their subway tickets and Metro is not cheap! If you need to go to a few places in one day, it can easily cost you 1000yen (which you can buy a meal edi) Sorry a, maybe I'm just too poor hahahhahaa. Bullet train from Osaka to Tokyo would have cost around RM500, one-way, as well.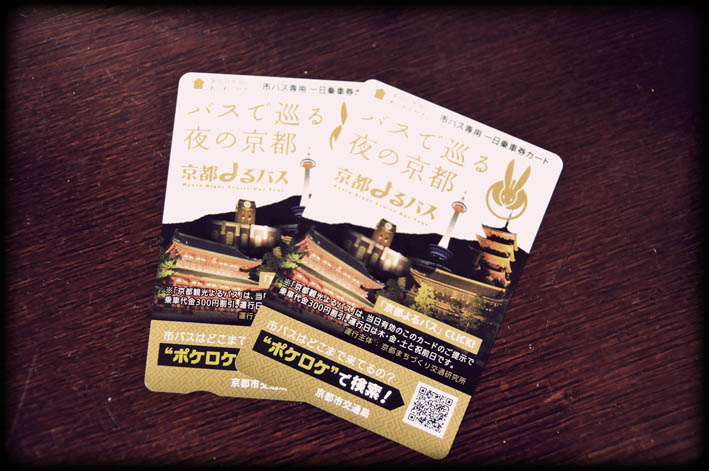 When we reached Kyoto, we went straight to the information counter and asked a hell lot of questions because all the maps are in Japanese. They suggested us to buy a day bus pass, it was 500 yen for unlimited rides. It's super worth it also because after 3 rides you break even edi.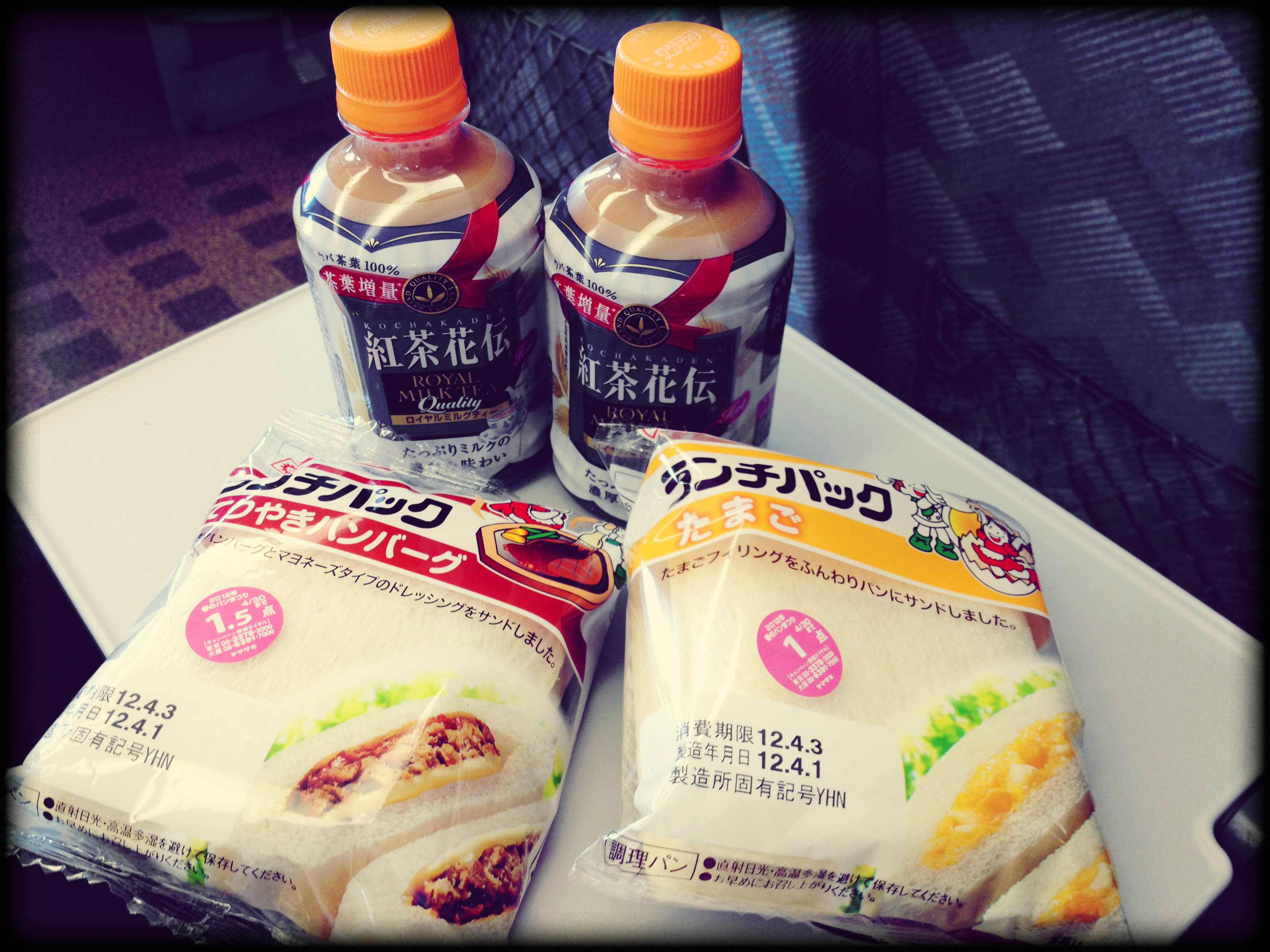 We were in a hurry so we bought sandwiches for breakfast. Bought them in 7-11 and it tasted SO GOOD! OOO I have to recommend the milk tea! It's not like normal milk tea, I mean it is la but it's HOT milk tea! They placed these in a "Hot" fridge and the temperature of the milk tea holds quite long! It might be because of the packaging, I sometimes used it as warming bag ok! Japanese are just smart!!! *salute*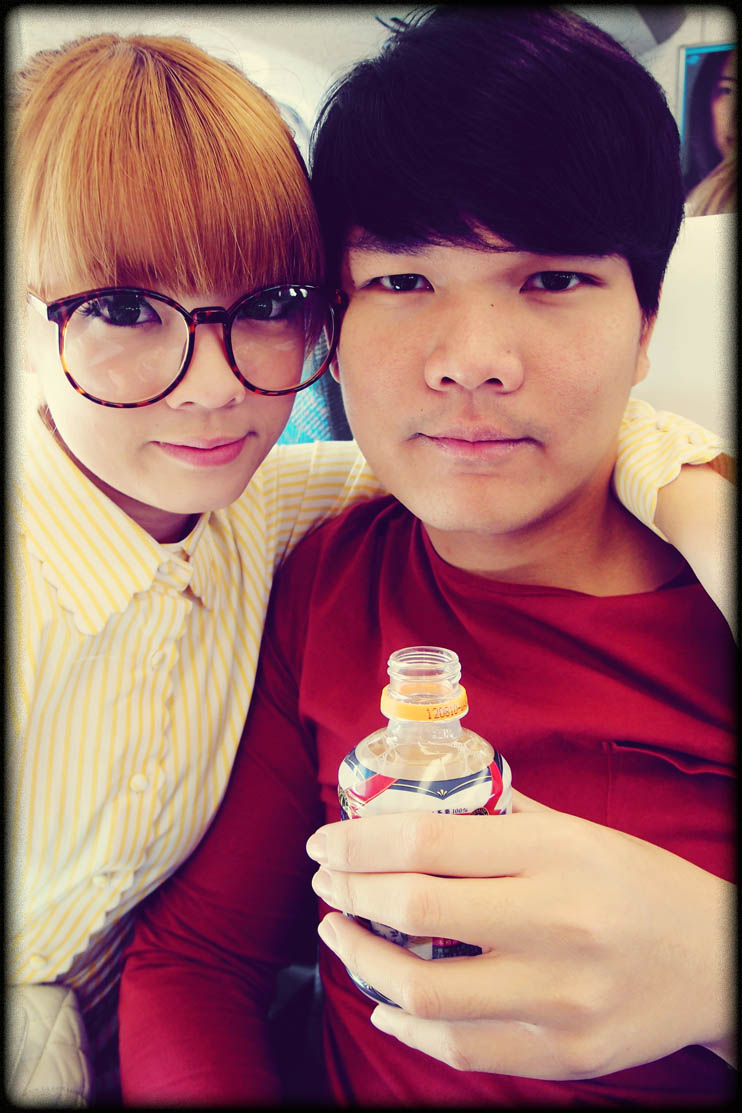 Hahaha dont ask y no pic of Jo. Here is a pic of him with his fav HOT milk tea =)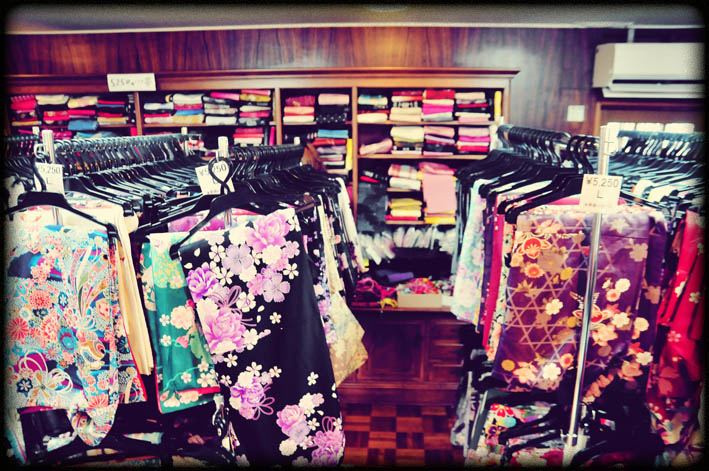 First thing we did when we arrived was to find this Kimono rental shop to change into a kimono. I did a lot of research on this because I told JO, die also I want to experience wearing a kimono. You all should know that I love traditional costumes la I went to BKK and I wore their traditional costume twice, I went to China I tried their traditional costume too. So, I definitely wont miss my chance to try a kimono when I'm in Japan ma! I went to Okamoto Kimono which is located near 清水寺.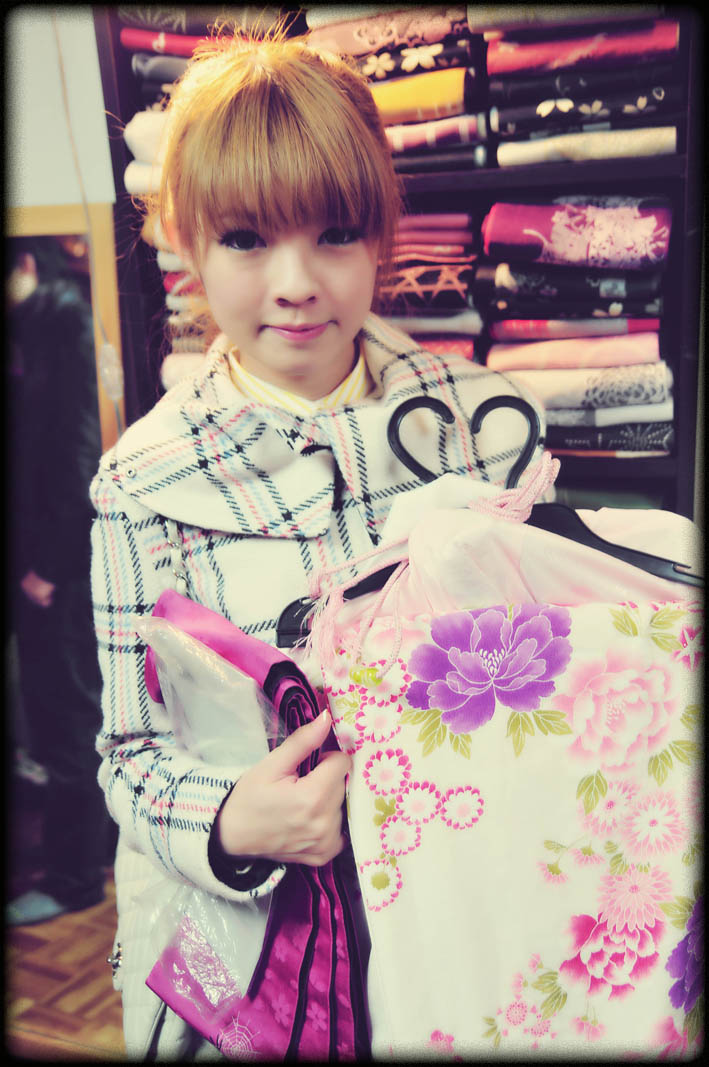 They have a few packages for you to choose from; at first I wanted the cheapest one because I tot it's quite expensive la (Rent one in BKK only RM10 ==') When I reached there Jo says pick the most expensive one la, once in a life time… The colors from the luxury rack (expensive rack) look happier hahaha because they are all bright yellow, bright pink and a few happy colors. I get to mix and match any colors I want for the Kinomo to Obi (belt). In the end I took the full set package which included tabi (socks) too, it was 5,750 yen, including 500 yen for hair. It's a full day rental so it was quite worth it; I got to wear the kimono walking around Kyoto like a Japanese hahahha
I was quite happy that Jo was quite patient with this whole kimono thingy. We waited there for 1 hour then another 30 mins to change and to do my hair ==' So Jo was literally sitting there reading maps and playing with his phone. So sweet of him because he didnt complaint hahha he just said I dont know how r u going to walk like this =="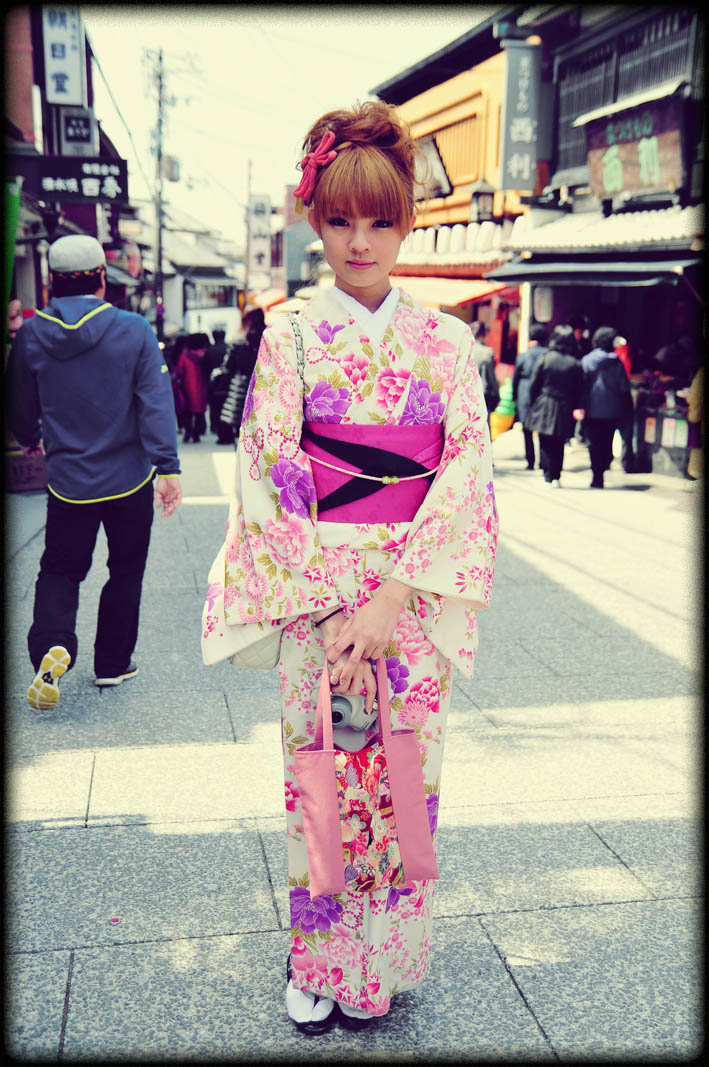 Here is my kinomo, I chose PINK hahhaa obviously!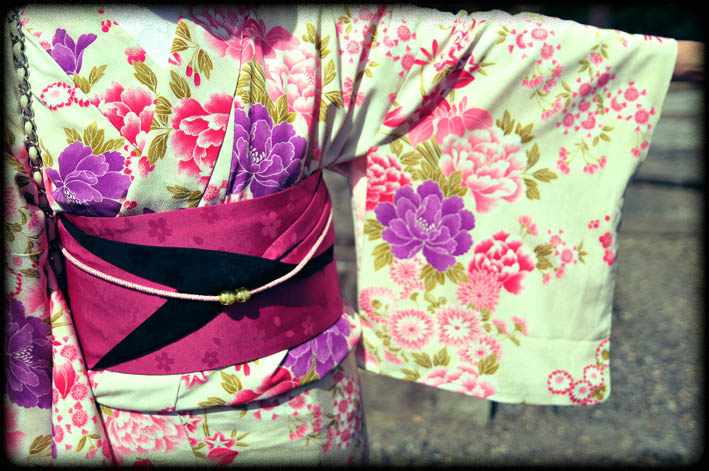 The sleeve and the belt =)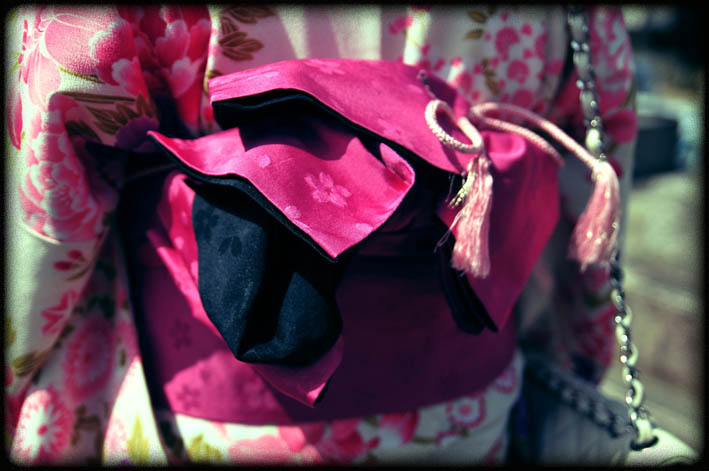 Not sure how they tied it but it's super cute!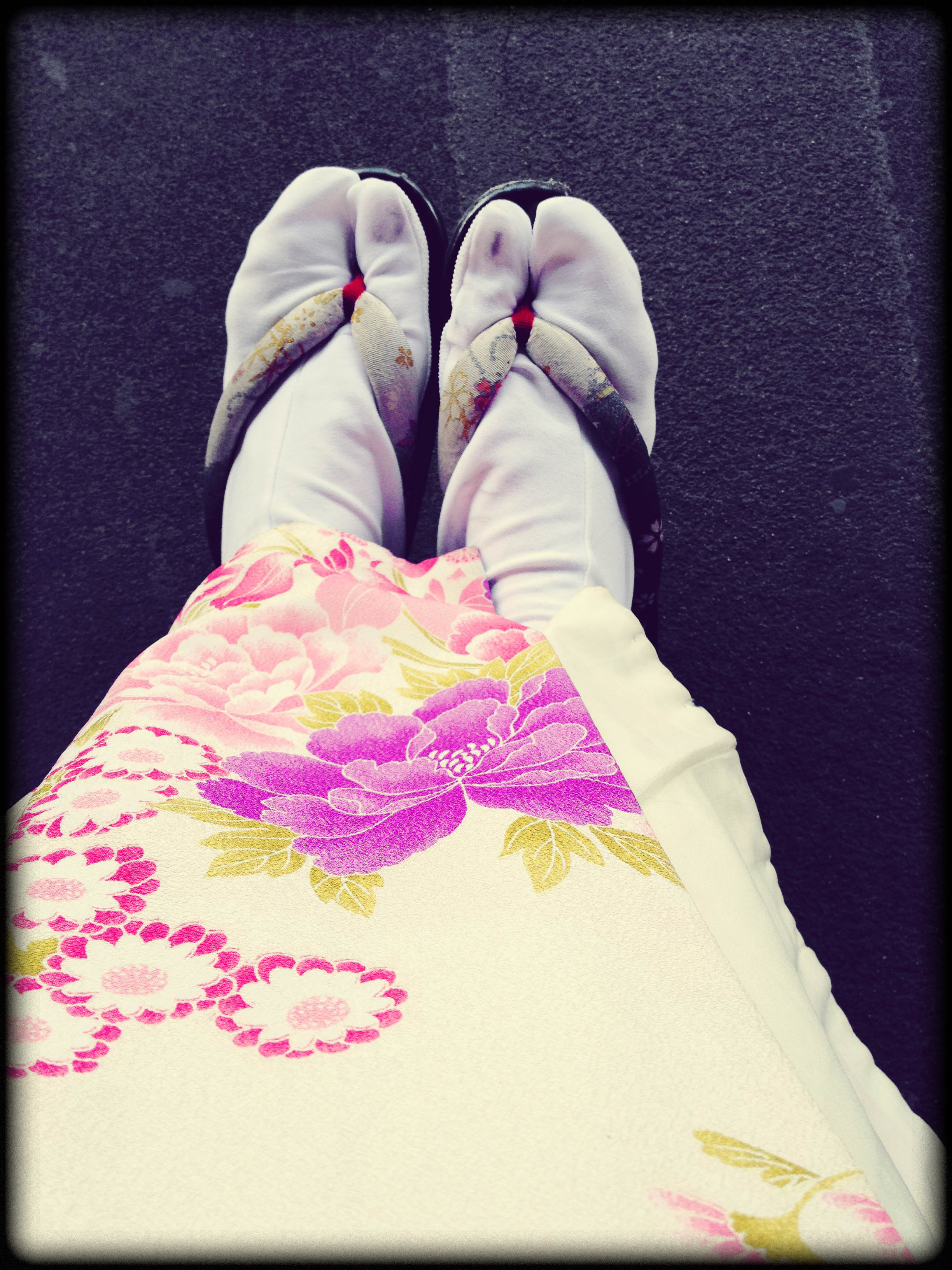 Tabi and Zori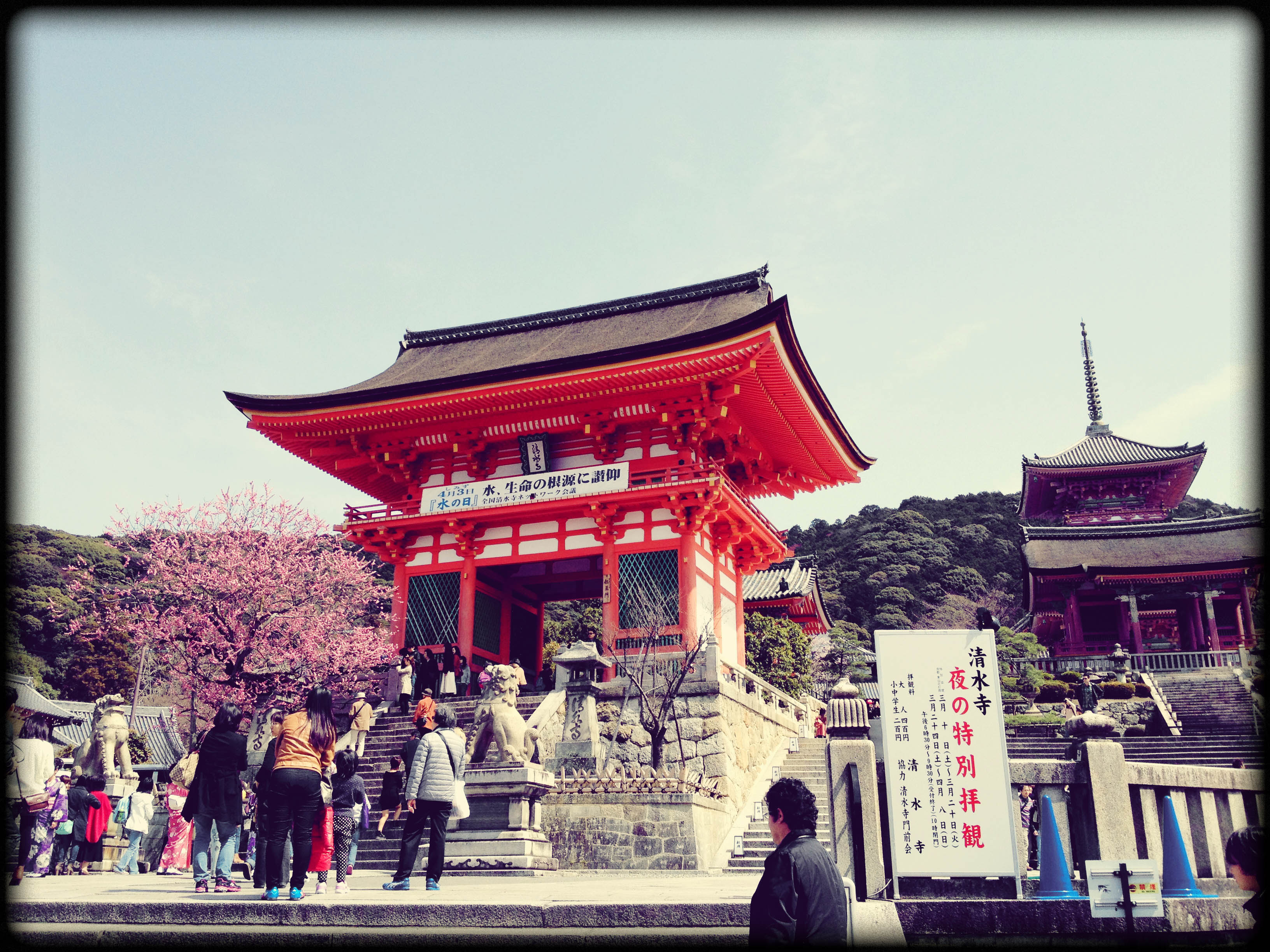 The first temple we went to was 清水寺!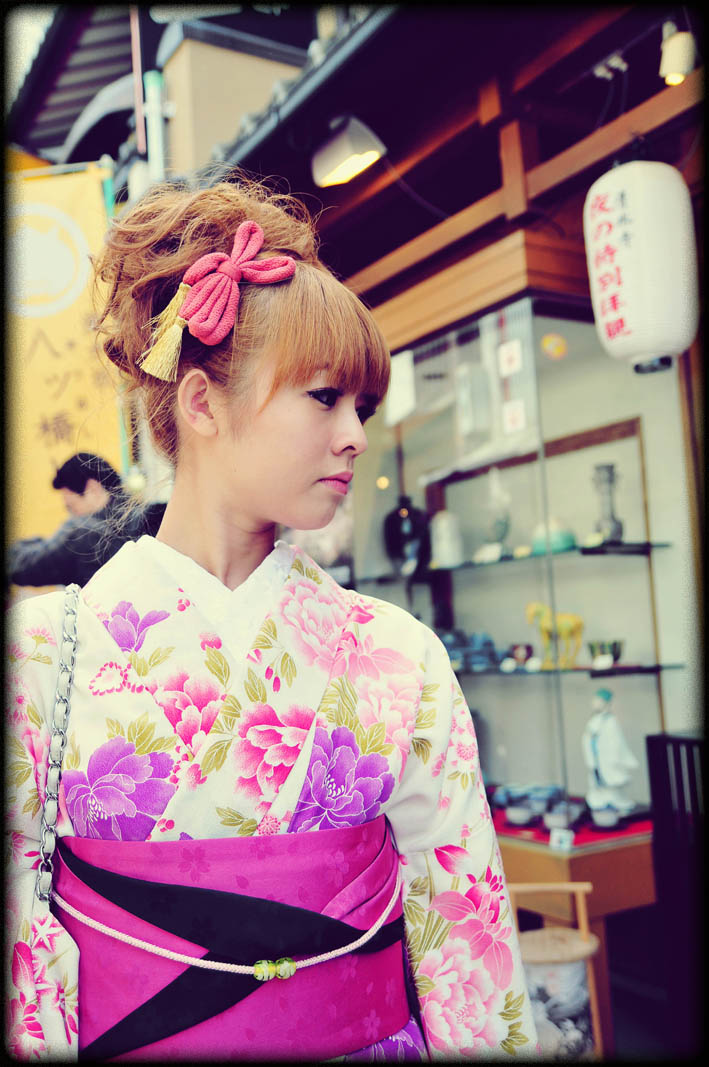 I had a hard time looking for a nice hair accessory when they were doing my hair, then I saw this cute ribbon and I was like THIS IS THE ONE LIAO!!!!!! cute right the ribbon!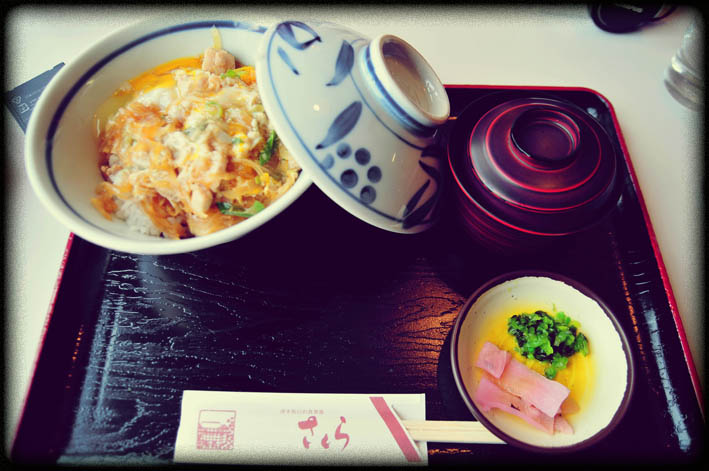 We had lunch at the near by restaurant! Food in Kyoto tasted a little bit different from Tokyo and Osaka!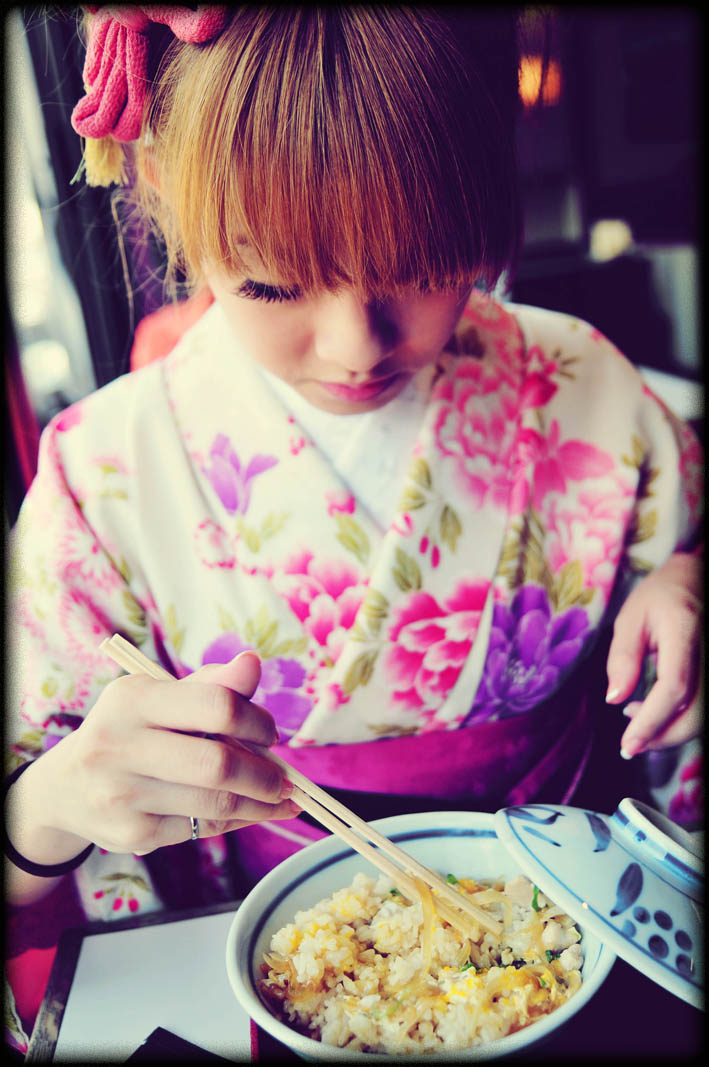 Ahhh I think I still prefer my bangs straight, HOW!!!!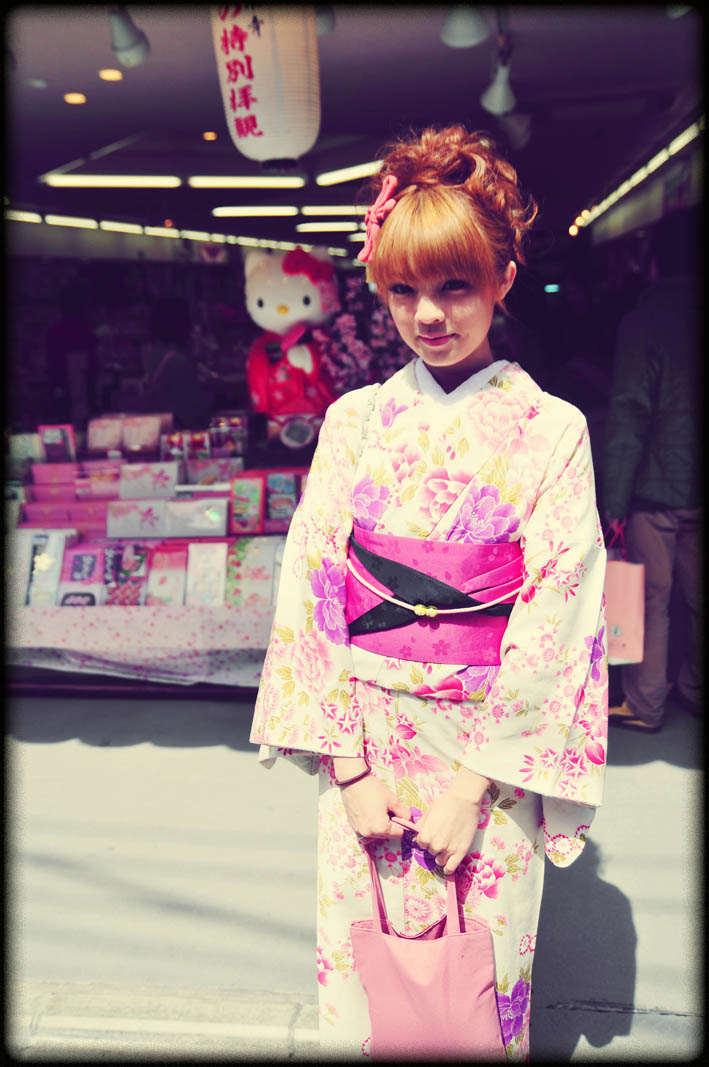 Saw my fav Hello Kitty in Kimono too, we are like sisters hahahahhaha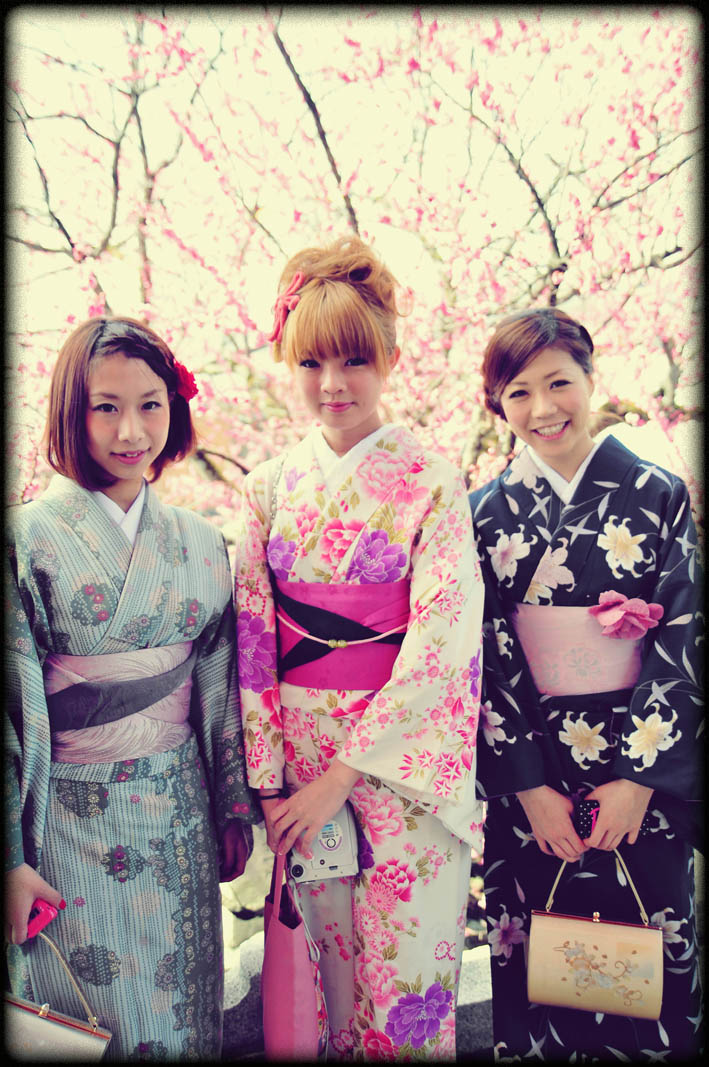 First Sakura tree that I saw in Japan and managed to take pictures with Japanese girls wearing kimono!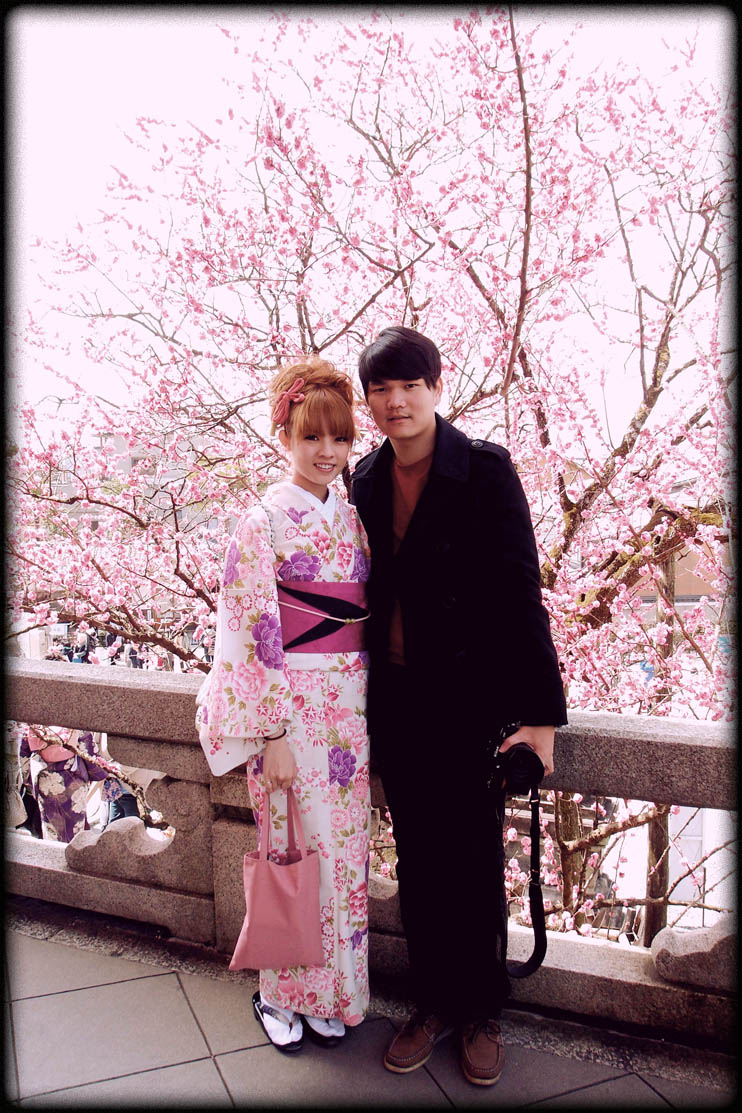 Then Jo and I under the Sakura Tree.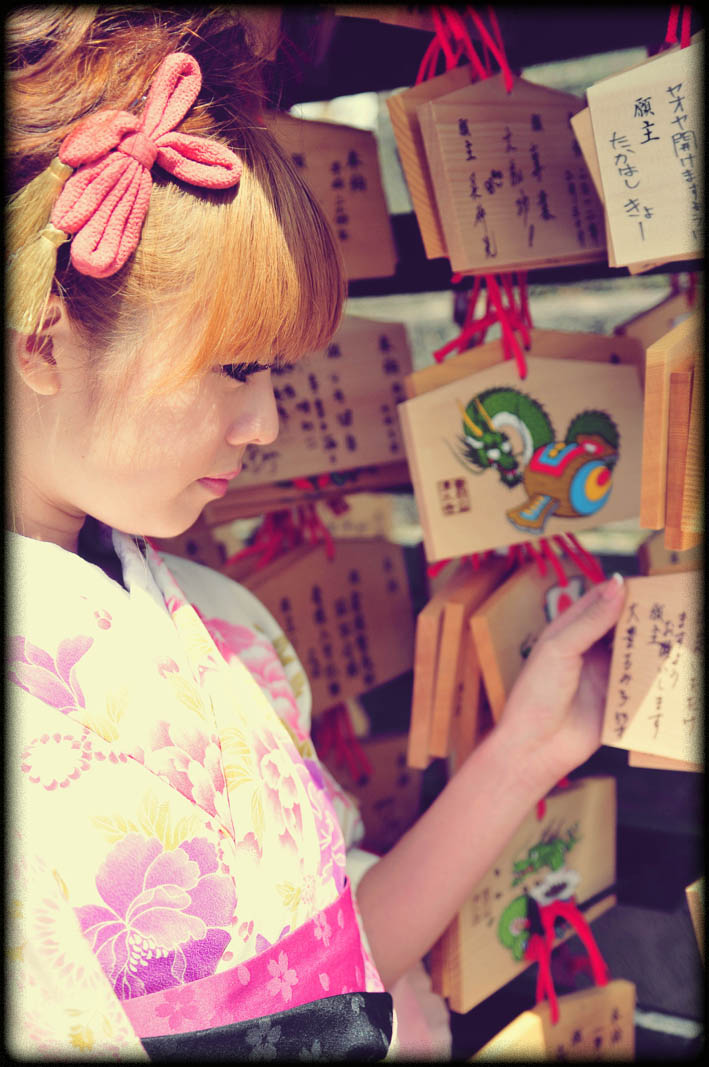 Pretended to read watever was written on the wishing board hahaha.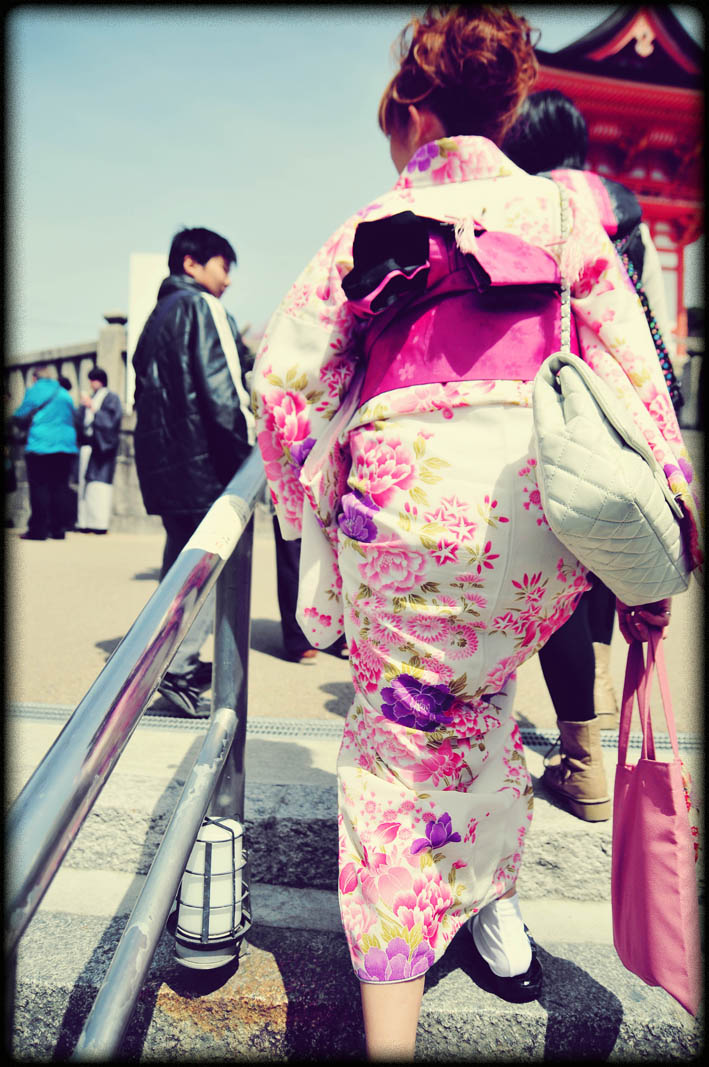 Had to walk up the stairs like this hahahahhahaa too tight ok =="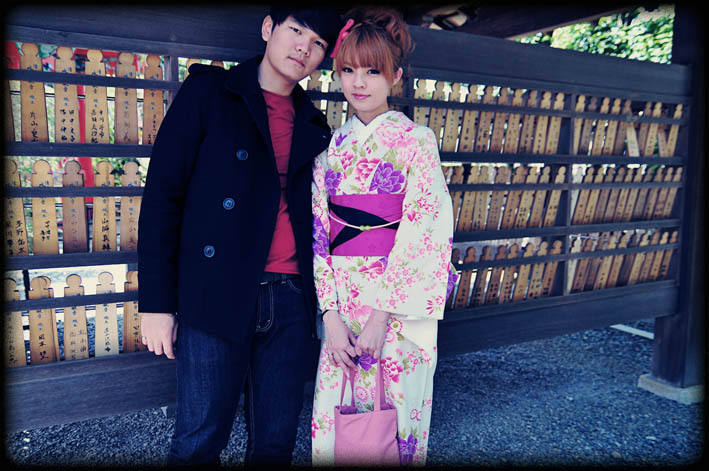 JO and I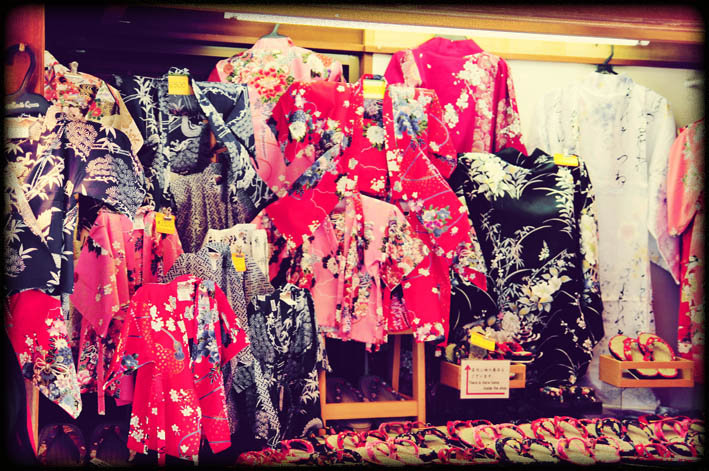 A shop that sells kimono and yukata.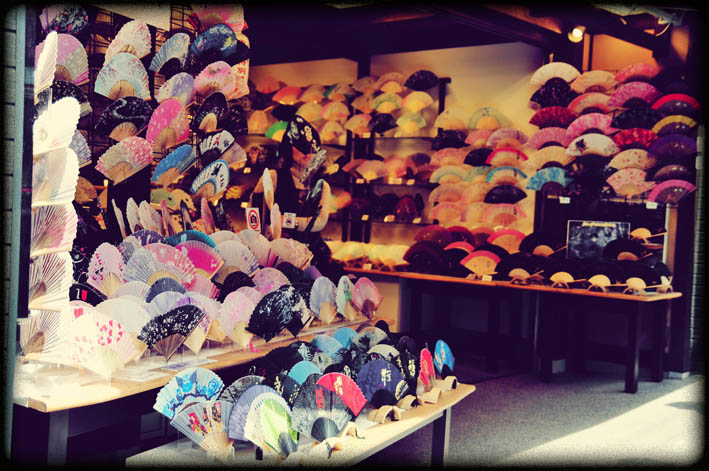 Pretty fans! Wanted to buy one but not sure what to do with it.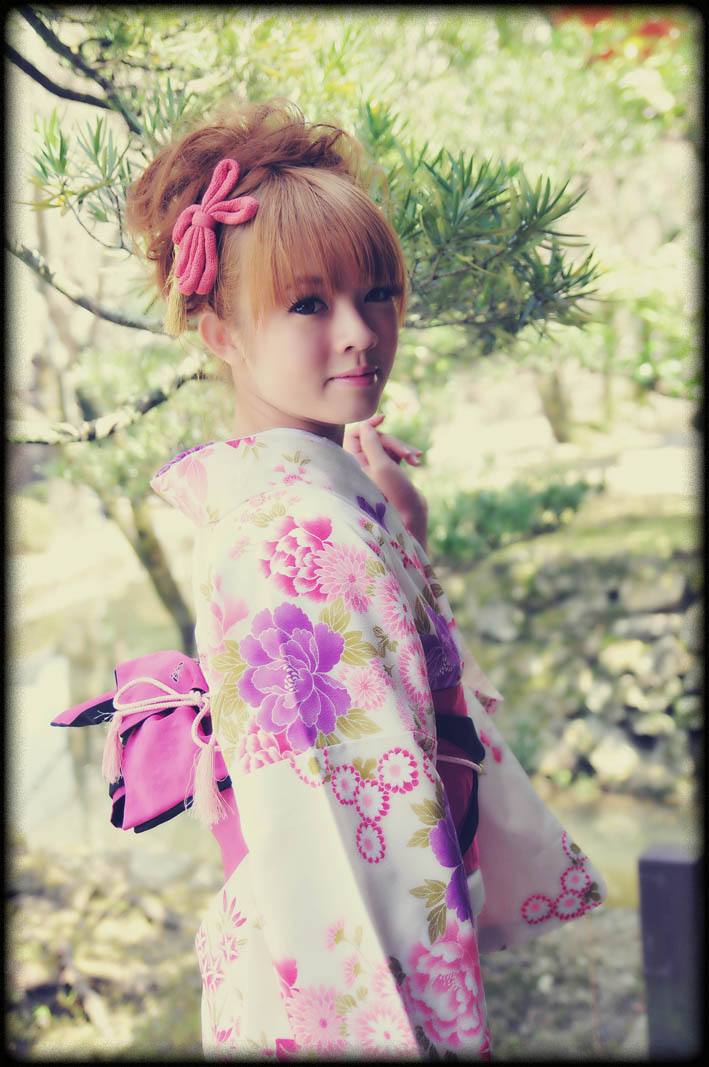 Hahahahaha this entry is over loaded with pictures of me wearing a kimono, so sorry =(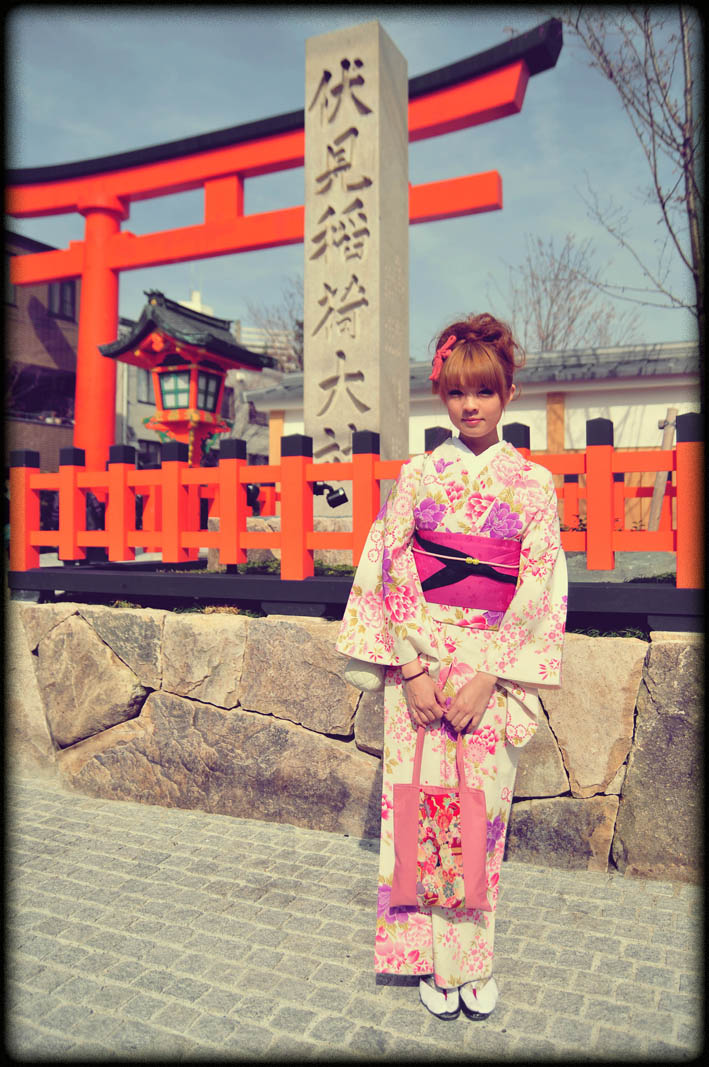 Went to the famous red gates in Fushimi Inari Shrine.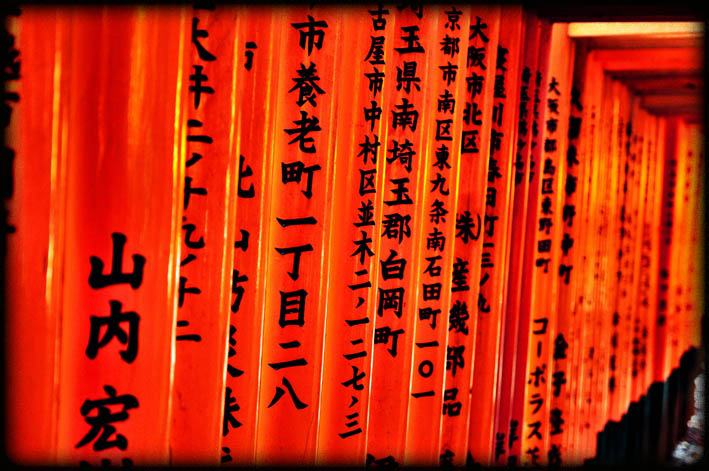 I told JO this is the only place I wanted to visit in Kyoto. I'm not very good with history or landmarks so I always go to attractions that I find interesting or I like. So, you wont want to travel with me if u're that kind of person who loves historical places.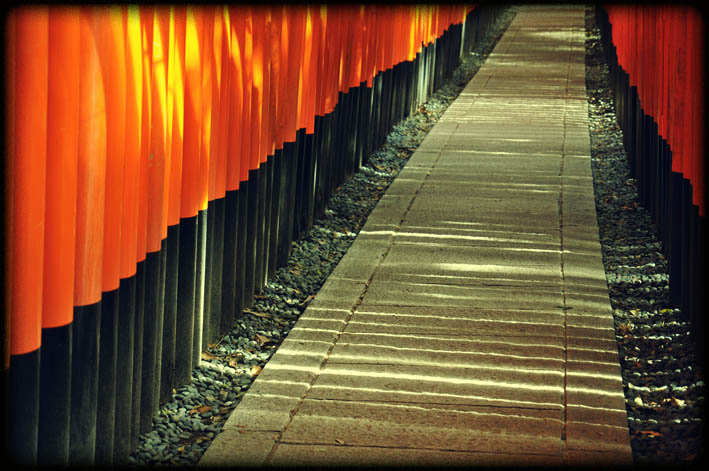 More pictures of the red gates because I like the color! This is the place that little Saori ran around in the movie Memoirs of A Geisha, remember or not!!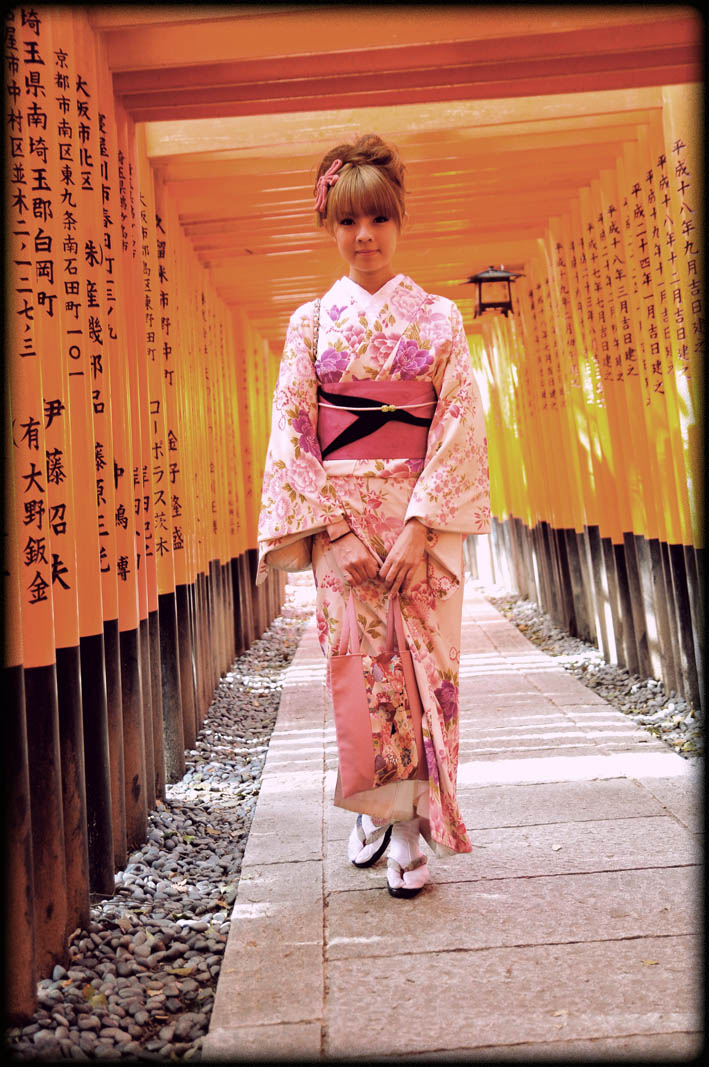 Another picture of me in Kimono.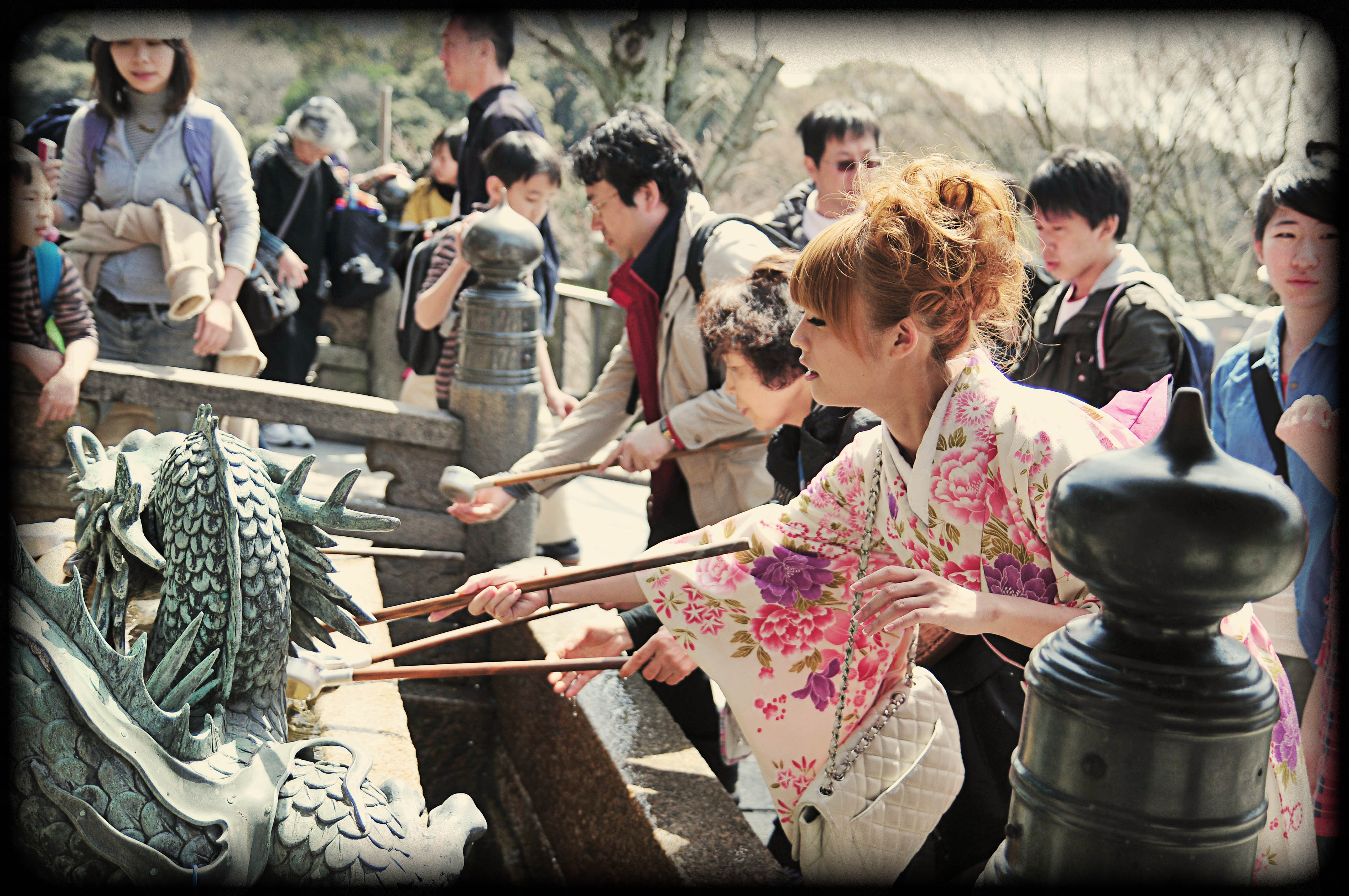 I followed the locals and took some spring water from the fountain before entering the temple =)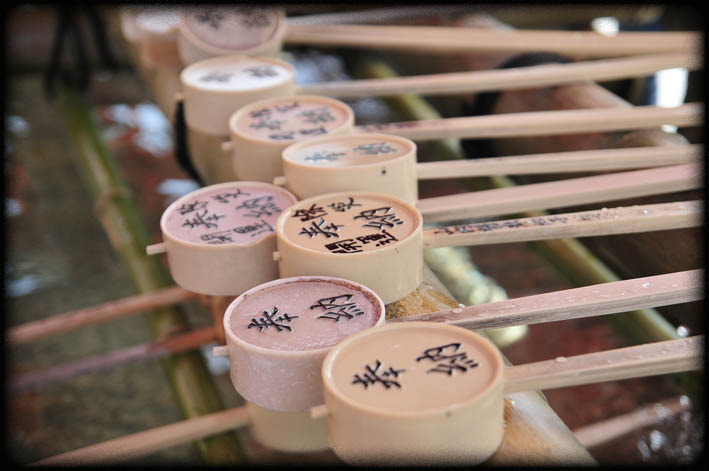 I think they used bamboo to make the ladles but then right now they were plastic.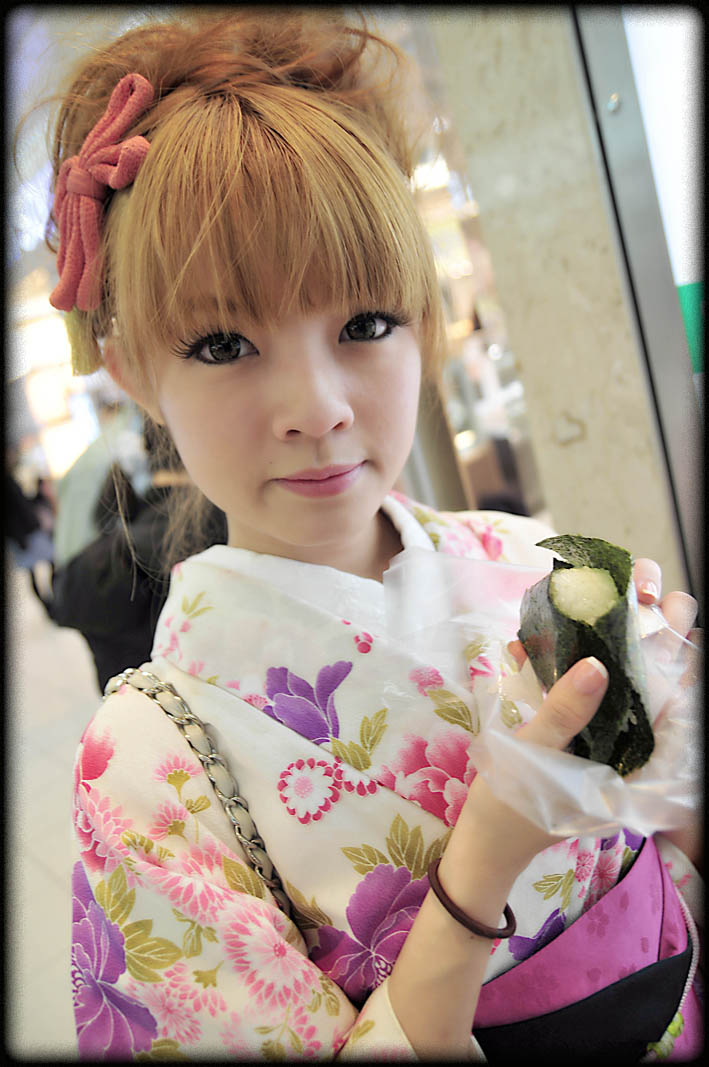 The thing I miss the most is this rice ball!!!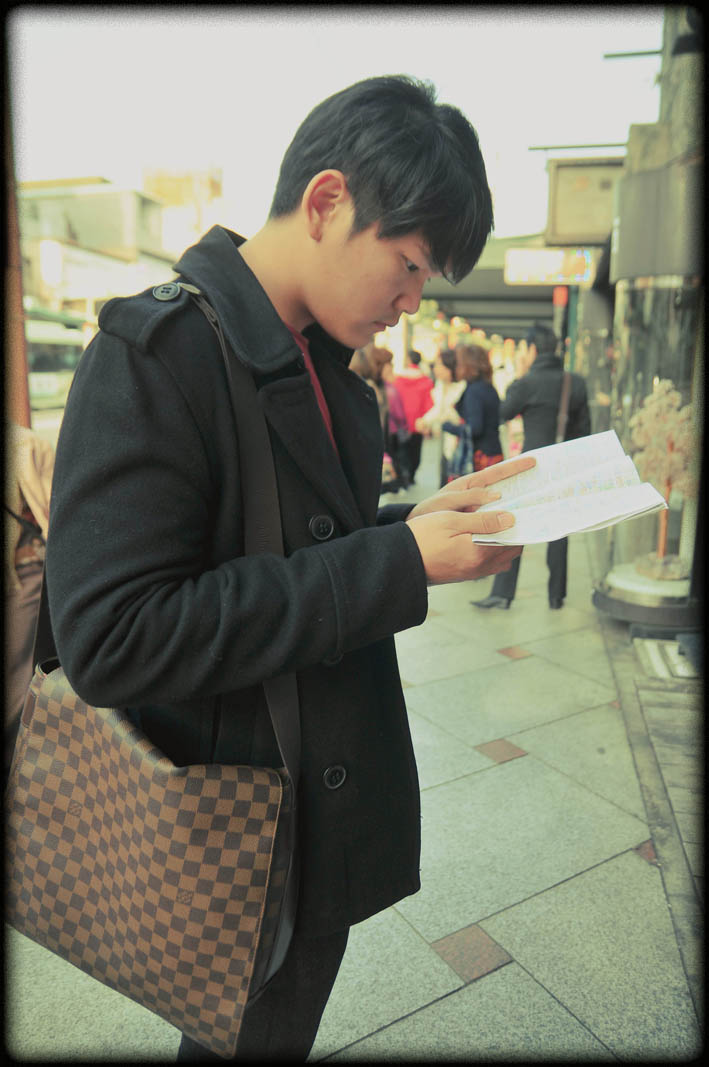 My personal tourguide reading the map when I was enjoying my rice ball, nom nom nom….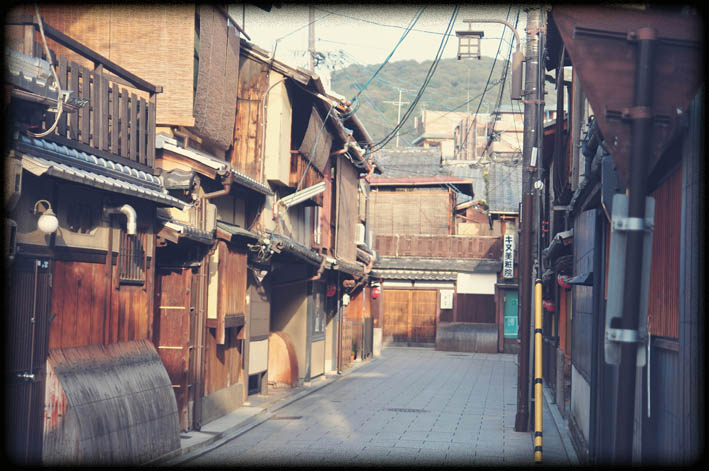 Took a stroll around these old streets in Gion; they say if you're lucky you will bump into geisha!!!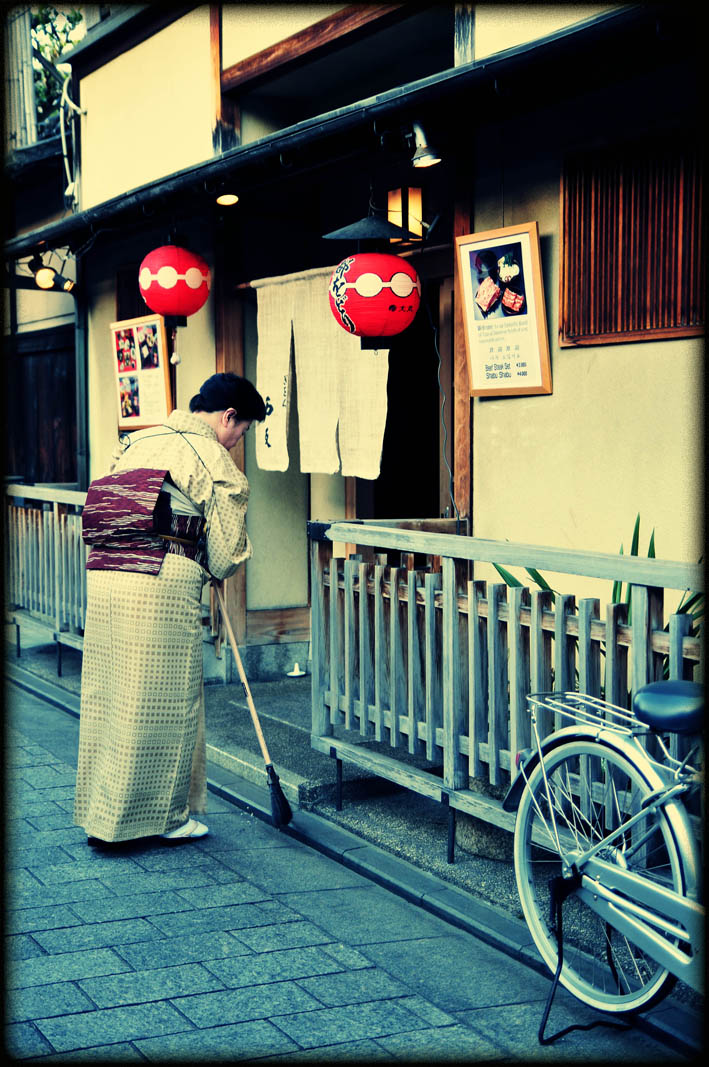 We didnt bump into Geisha but we saw this aunty sweeping floor outside a restaurant hahahah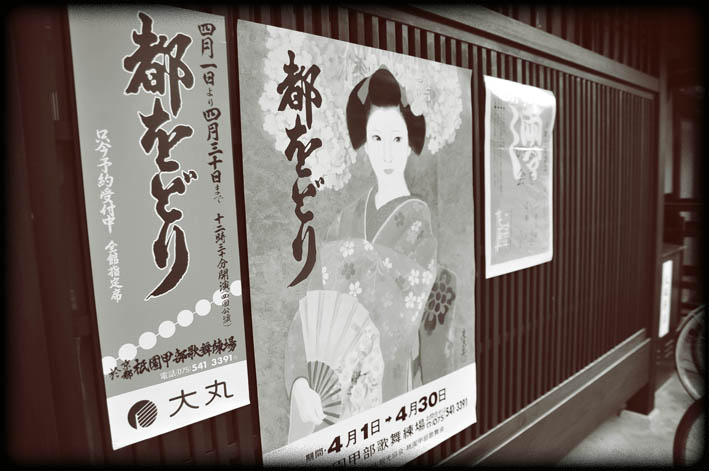 Geisha performance posters every where!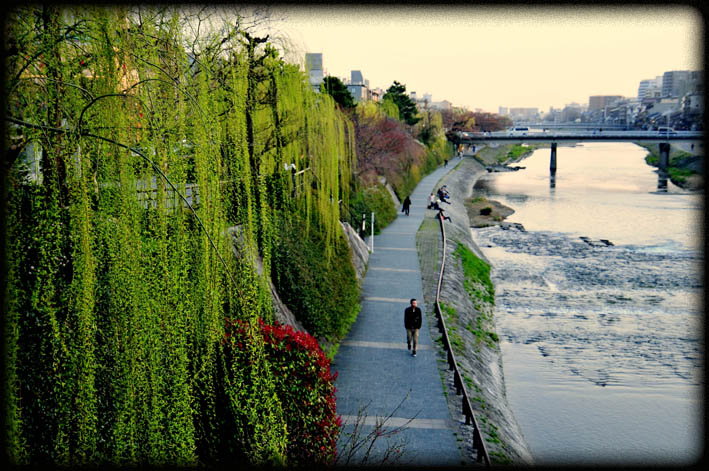 Saw this beautiful riverbank while we were on the way to McD for dinner ==" We damn loser 2nd day in Japan we already craved for western food. Jo and I are more western food people, we dont mind having burgers for dinner everyday!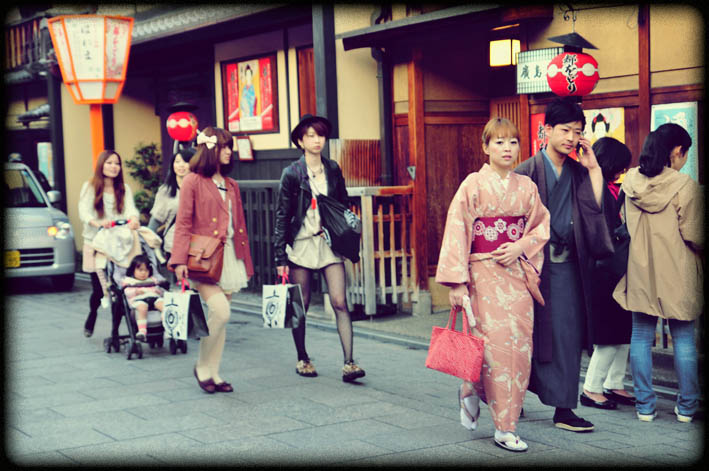 The differences between the new & trendy and also the traditional, hahahhaa so cool!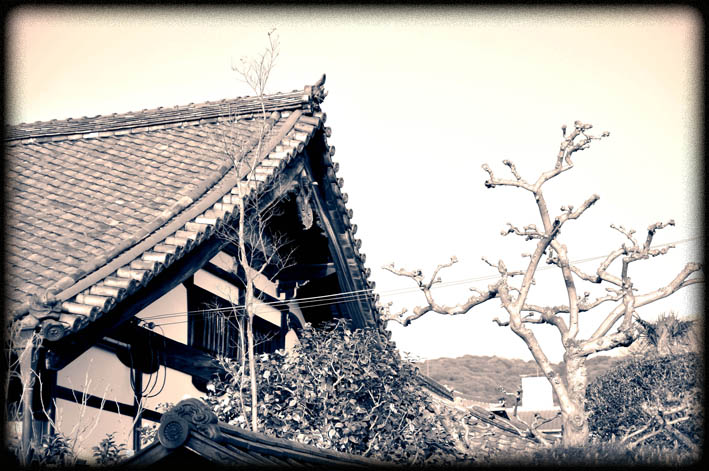 Jo passed me his camera so I took a few artistic pictures hahahahhaha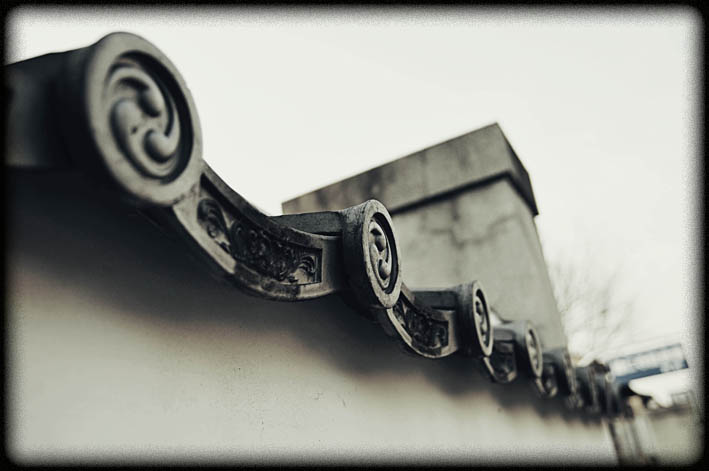 I think Im quite good at it la…
What do you think?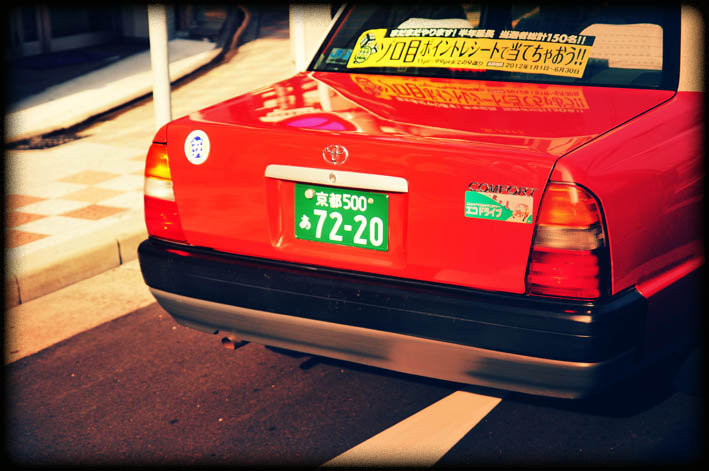 Taxi =="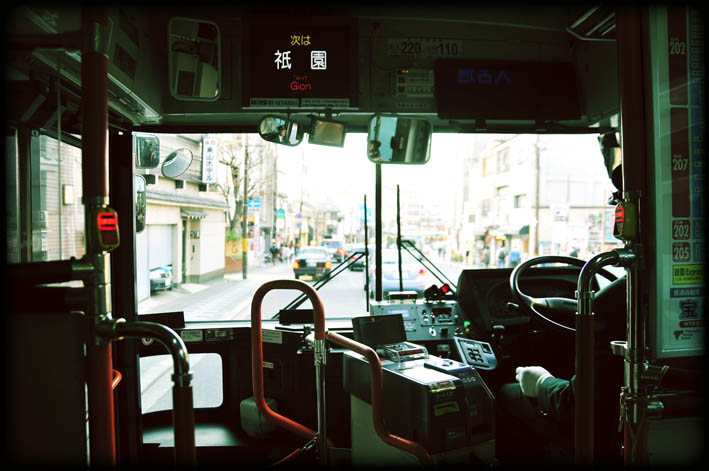 Inside the bus…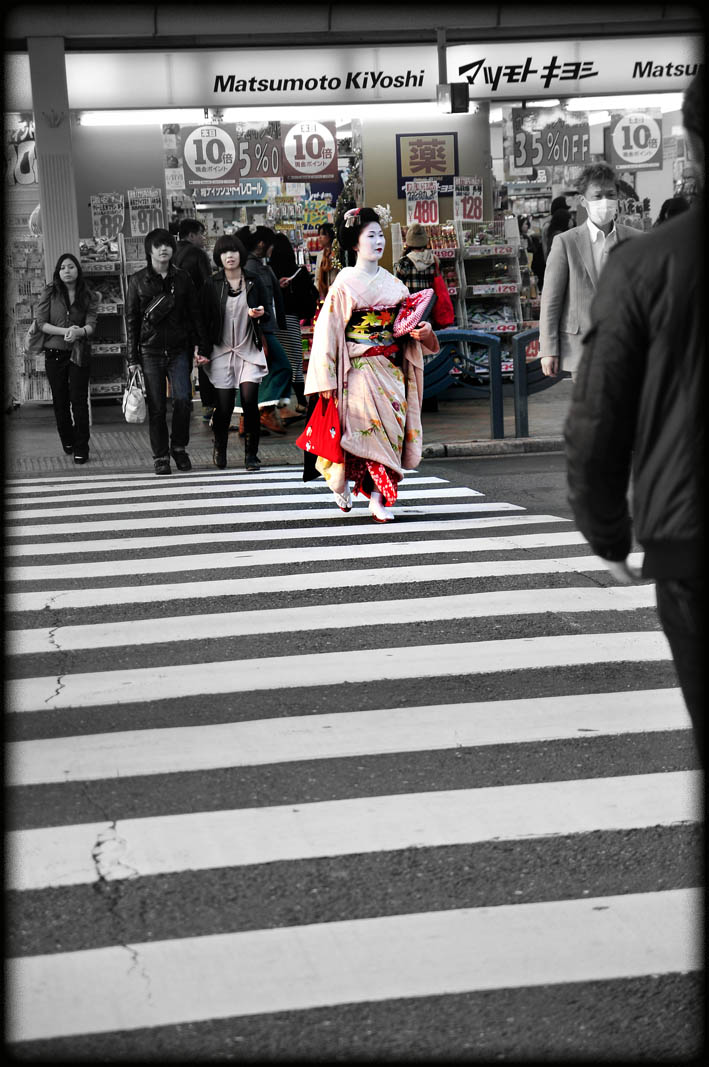 While we were crossing the road , I spotted a Geisha!! I was so excited because I wanted to meet a Geisha in real life so bad!!! It was like a dream come true!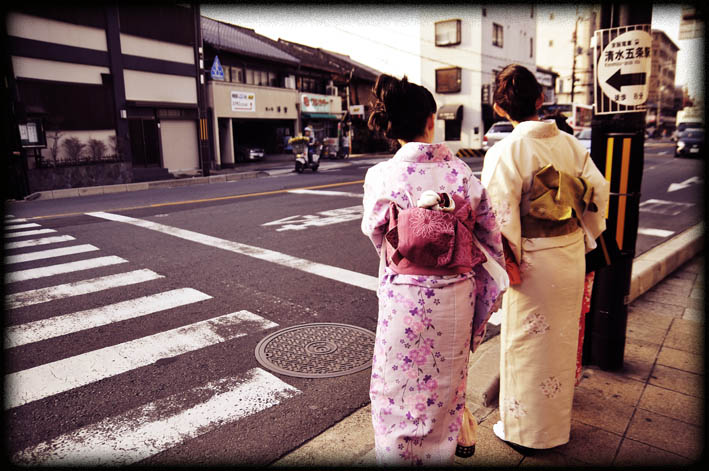 A lot of girls wearing kimono in Kyoto, so pretty.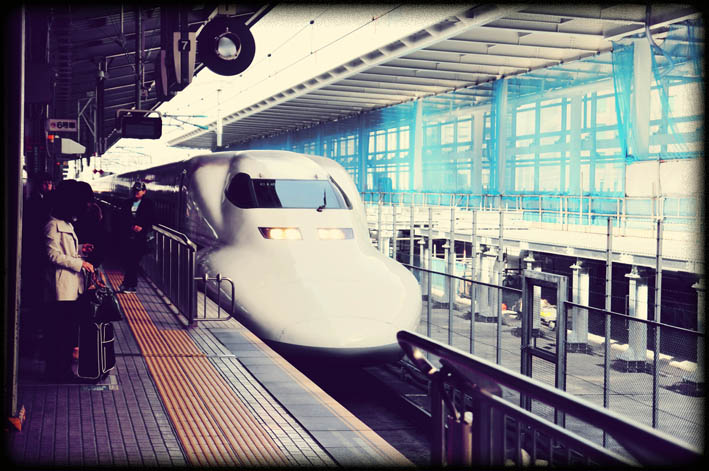 We headed back to Osaka at around 8pm. It only took 15-20 min to travel to Kyoto from Osaka by bullet train!
Jo and I were saying, luckily we didnt buy bento to eat in the train if not sure very gancheong hahha
To be continued…