Sponsored Post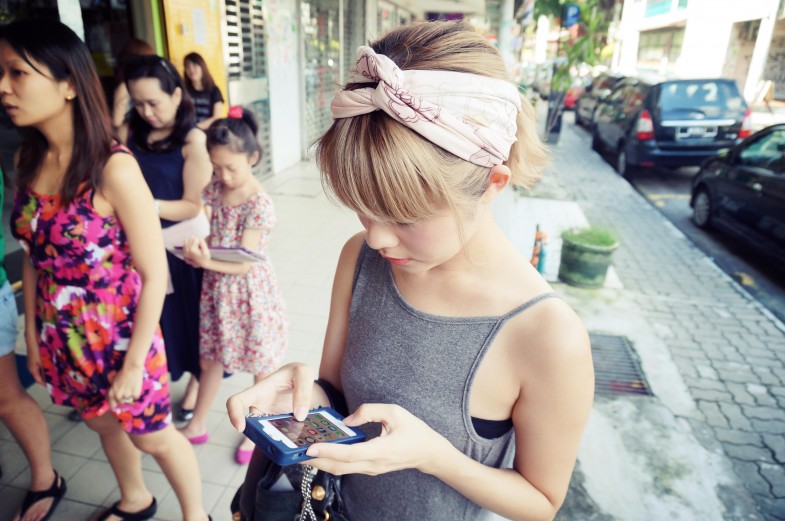 Went to the gym earlier and while waiting for Jo to finish his workout, I walked over to the Gardens, hoping that my usual telco store had an iPhone 6 in stock. I'm starting to hate that damn board where they list what models are in stock and what not. Every time sure, "Not Available", "Not Available", "Not Available", until I also starting to give up. Sigh. My iPhone 4s is already close to giving up already, how?!
Then last night Jo's cousin mentioned to me, "why not buy online?".  He got his in 3 days, but then I wanted to buy one on contract so I don't have to pay so much, hahaha, 'kiam siap'.
So, that got me thinking, and I went online to check out a few sites. Did you guys know, Digi is having a year end sale called "Jualan Terhebat"!?? OMG, I think I'm the last to know, because I'm not very up to date when it comes to technology and toys, haha.  Anyway, customers who sign up during "Jualan Terhebat" will get free extra 2,400 mins and 2,400 SMS. In addition to that, customers, like me, who are switching over to Digi will receive rebates up to RM200!

 Scrolled down the site looking for MY iPhone 6 and keep rolling through rows and rows of free phones! You can get a Xiaomi Redmi Note LTE, or Samsung GALAXY Grand Prime, or even a ASUS Zenphone 5 for free! Seriously got me thinking whether I really need a iPhone 6 or not, but nevermind, I didn't wait this long for nothing.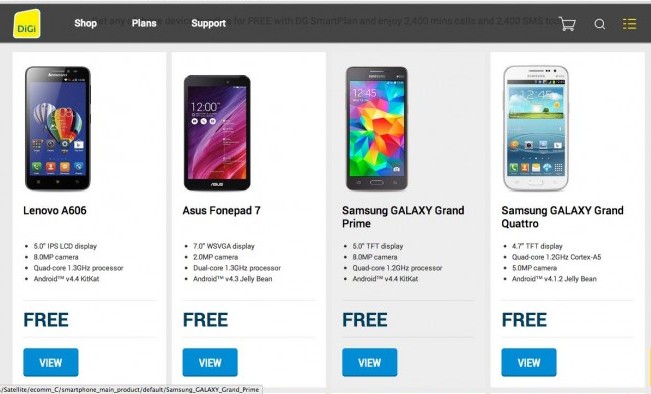 They had it! Hahaha, my iPhone 6 was waiting for me! It was only RM1,181 with the 148 plan, saving me over RM1,600 for the phone! The most important thing was, they have it in stock!!!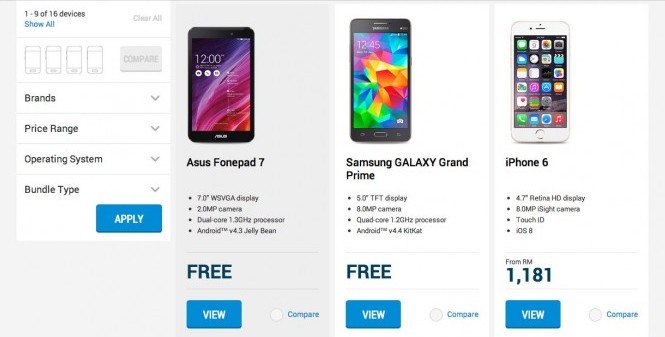 One bad thing about sticking with one telco for too long is that, I didn't realize how much cheaper Digi's plans are. Starting with the DG SmartPlan 78, you only need to commit RM78 per month, and that comes with 3GB of internet, 100 mins and 100 SMS. The DG SmartPlan 148 that I mentioned requires a monthly commitment of RM148 per month, and comes with 6GB of internet, 600 mins and 600 SMS. The plans even come with extras such as unlimited Whatsapp, free Norton Security, free Deezer, and unlimited weekend calls between Digi.
So much internet and call quota, I don't even need to worry about streaming movies in the gym! Hahaha.
For more information on the Digi "Jualan Terhebat", check out this link:
http://new.digi.com.my/cs/Satellite/ecomm_C/services/default/year-end-sale
♥