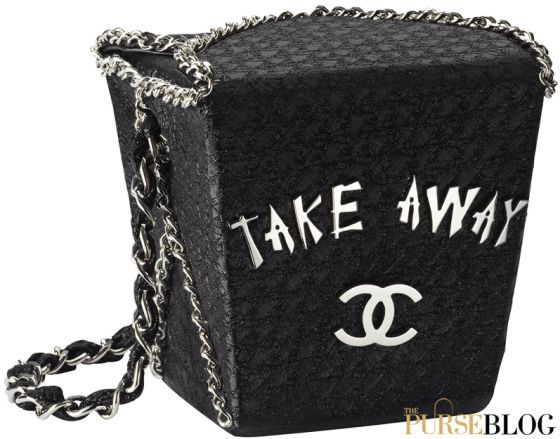 I was reading The Purse Blog and I saw this.
Chanel Chinese Take Away Box Bag
Inspired by Chinese take-away boxes, this handbag is made with metallic fabric and finished off with a classic leather and metal chain strap.
here is the original Chinese Take Away box.
It makes me miss having yucky chinese food in the States, sob.
♥