Remember I did a review on Yadah skin care a while ago? That's not the end of my relationship with Yadah because I was given Yadah Auto Lip Crayon and Yadah Auto Gel Liner to do a review on! Yahoo, more new things to play with and try on so lets not waste any time and begin with Yadah Auto Lip Crayon!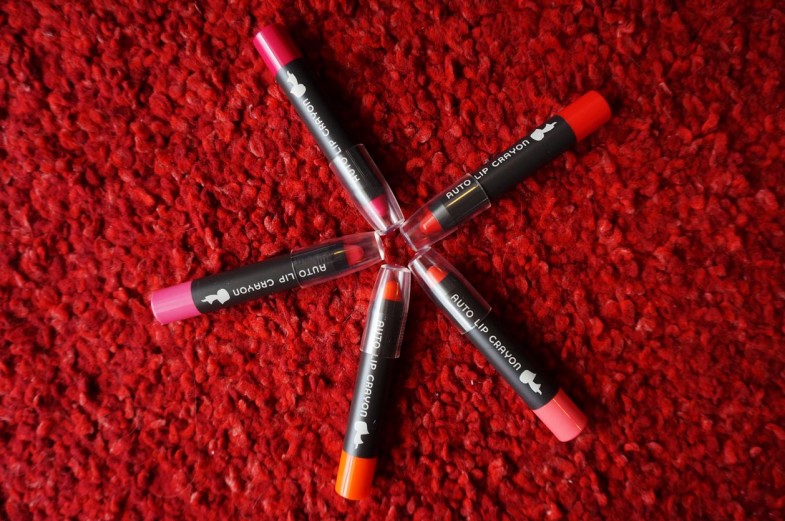 First up, Auto Lip Crayon! It comes in 5 popular colors and shades, from baby pink to solid red. The packing design is simple and cute, and the most important thing is that it's designed for easy application as it's shaped as a pencil. I find it really easy to apply compared to other lipsticks because you can easily draw the outline of your lip with the pointy end of the lip crayon.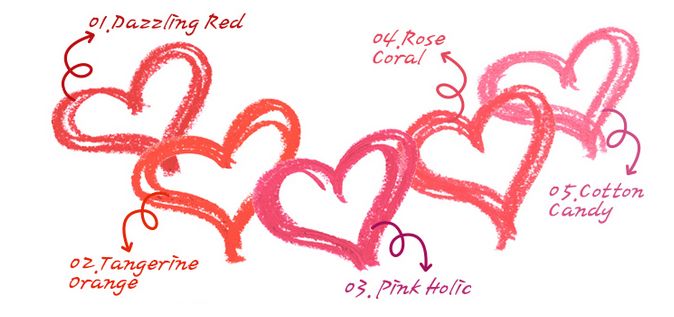 My favorite colors are definitely the tangerine orange and cotton candy! I did a few different looks to match each color of Yadah Auto Lip Color so you can see clearly how it looks like on my lips.