Halo everyone! Today's post will be written by me (JO), instead of your regularly scheduled blogger (BO) because she's been too busy recently and I volunteered to help clear this from a long list of backlogged posts. She'll be blogging about her recent adventures in Nagoya soon so keep an eye out for that!
It's not my first time around these parts, so you can check out my previous posts on our Boracay trip from 2 years back as well. Hahaha, yes it's been a long while and if you were wondering, I've been doing well, but I think I'm growing old as I get rather annoyed at the news broadcast on radio these days; it's full of entertainment news. For goodness sakes, the young ones are not really exposed to news these days, so why make things worse? I could go on and on…
OK lets try to get back on track here. Remember we went on short weekend getaway with KampungBoyCityGirl (KBCG) a while back? We drove up to Penang and stayed a night, and we really had a great time!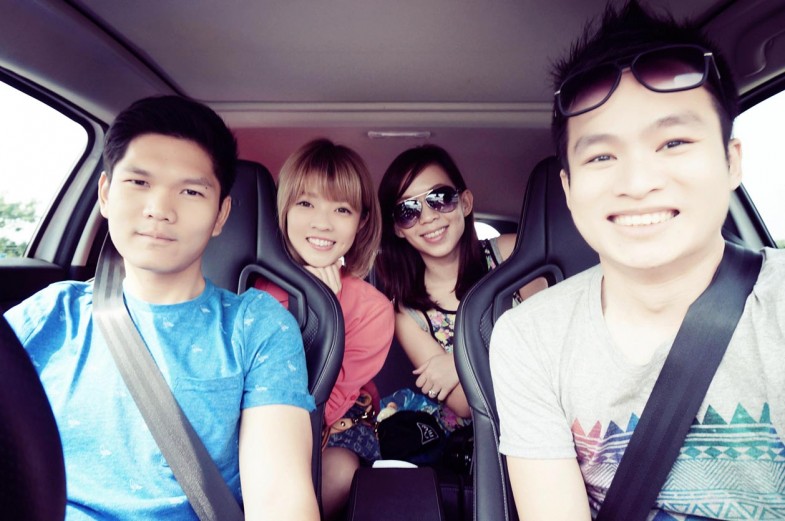 The girls we're surprisingly comfortable in the back so off we went! On the highway, we put BO's camera on the dashboard set on a self-timer. Pretty advanced groufie skills at play here.