So, recently I went to Singapore with Citygal (Sorry, kampungboy had to stay in Malaysia and continue working while we partied in Singapore lol). The main purpose of our trip to Singapore was for #Escapers15, which started in Singapore and ending in Queensland, Aus. I have never been to Australia so I'm very amazed by how beautiful the country is. I will keep my experience in Aus for the next post.
First of all, I have to say a big thank you to Queensland Tourism, Accor Hotel and Scoot Airlines for the awesome and memorable trip!
Now, lets begin with #Escapers15 in Singapore! Basically #Escapers15 is like the show Amazing Race and Survivors but minus out all the scary and crazy challenges because what we did was just have fun and more fun! There were 17 social influencers or media from 9 different countries ( Malaysia, Japan, Indonesia, Singapore, Korea, Thailand, China, Australia and India). 2 representatives from each country besides Japan because another one ffk last min =="
Well, challenges in Singapore were slightly different from Australia because in Singapore we focused more on food and sightseeing! I had fun completing challenges in SG because we were required to go to the places that I have never been before!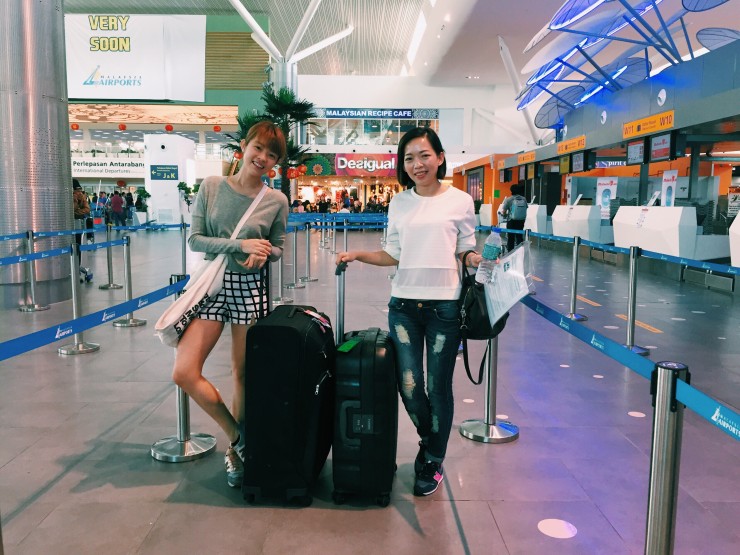 Off we went for #ESCAPERS15, didnt know what to expect but we told each other we should just have fun, enjoy and it doesnt matter if we win or not. You can clearly see why Citygal is a travel blogger, because she clearly knows the definition of packing light compared to me ==" First thing that ppl say to me when they see my bag wa,s "Are you planning to extend in Australia for a month?" I had to pack extra outfits just in case there is an emergency right? T___T