If you didn't know, I have joined Celebrity Fitness for more than 8 months already and I try going to the gym at least 3-4 times a week. I usually go right after work because it's a perfect place to release the stress I get from work.
A few of my friends and family members asked me why I need to go to the gym or diet since I'm already so slim. I might look slim but I'm actually quite fat and my body is seriously out of shape with all my bad eating habits. There is only one purpose of hitting the gym, it's to tone up my body and maintain my ideal weight.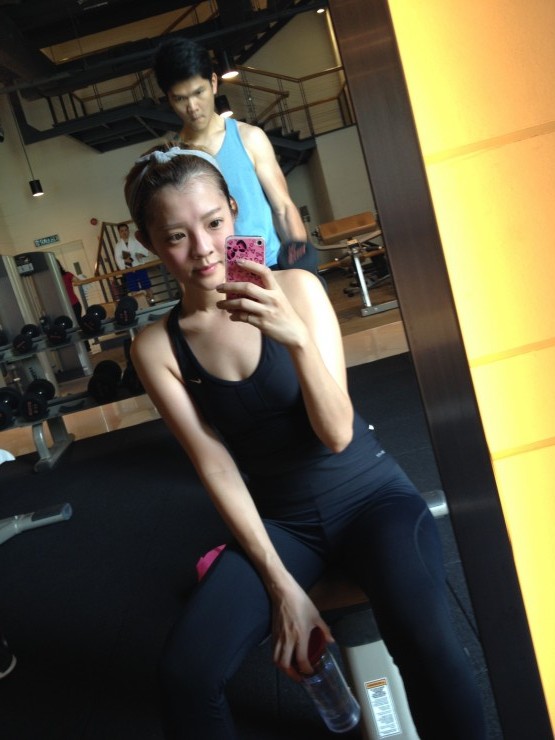 Joining the gym is fun because you get to workout with friends and each of you will motivate/support each other. It's a good place to gather some positive energy haha. At first I tot it's good enough to just hit the gym at least 4 times a week then it will work its magic on my body. I usually will attend classes like Fastfit, TRx and a lot of different cycling classes. My weight is still maintained and I dont really see any difference in my body besides being a little bit toner than before. The problem with this is that when you see how your body can change by just sweating and working out, you start to get addicted to it. I want to know how much better I can do and I want to see bigger changes in my body. I want abs and muscle definition on my hands and legs instead of flabby meat.
That's when I started to realize eating habits and my diet plays the most important role. When I started going to the gym I tend to eat more because I keep thinking, "the reason to workout is to be able to enjoy more food". This thinking is obviously wrong because you wont know how much calories you have consumed until you actually start to count it. You will have to burn more calories compared to what you had. Do you know to burn 1 medium french fries you will have to run for 49mins or cycle for 1 hour and 15 mins. So imagine nasi lemak or 1 burger meal from McD?  You will have to run or cycle for more than tat! OMG, if you go to the gym too then you should be able to understand how tiring it is to just eat a damn medium fries!