Sponsored Post
Halo everyone! So sorry for the lack of variety recently, I know I've not been uploading my OOTDs or Bobo's Day with everyone, but I've been caught up with work and traveling recently, so it's been difficult for me to keep my blog up to date!
I was talking with Jo while on the way to work the other day, and I mentioned how nice it would be if we could sleep in and cuddle, hahaha. Jo says we should learn to appreciate the small things in life, like the nice weather, and that made me start thinking about some of the smaller, simpler pleasures in my daily life that I tend to forget about when I am busy working… So, let me list down some of my most dearly missed moments during the work week!
1.     Taking out furry boy out for walks in the morning or evenings.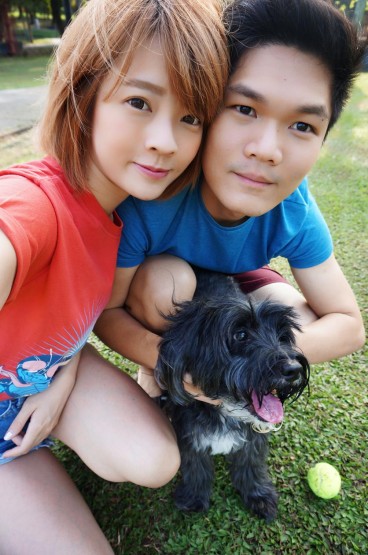 This little boy gets super excited in the mornings 'cause he knows we will be taking him out, but sometimes we are in such a rush that we only have time to quickly take him out to pee and drag him back home, hahaha. He will refuse to get in the door and have a 'sit-down' protest!