So…a few weeks ago, Tricia tweeted that she will be visiting M'sia for MIFA (Malaysia International FashionWeek). I was pretty excited and I was thinking maybe, just maybe, I would have a chance to bump into her during her visit here!
So, I replied her tweet by saying, "I hope we can meet up!" I wasnt expecting any reply from her, but she replied, "Sure, lets meet up and have some coffee?"
I was super excited!!! I've been reading her blog and following her LOOKBOOK since the day I joined LOOKBOOK.NU (2009).
Hahaha I sound like a stalker but really I cant believe that I would be meeting up with one of my favorite Asian fashion bloggers.
We decided to hang out in Pavilion and go shopping.
I know you want to see her picture badly but I met up with Jo for a quick lunch before picking Tricia up from her hotel.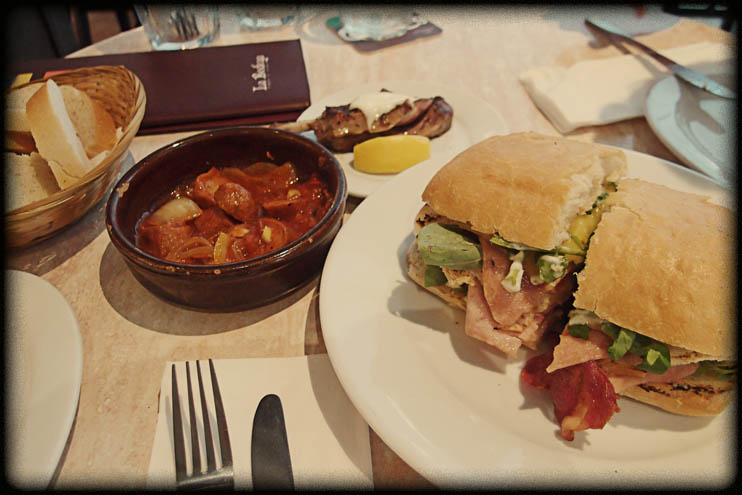 I love La Bodega's club sandwich and spicy chicken sausages!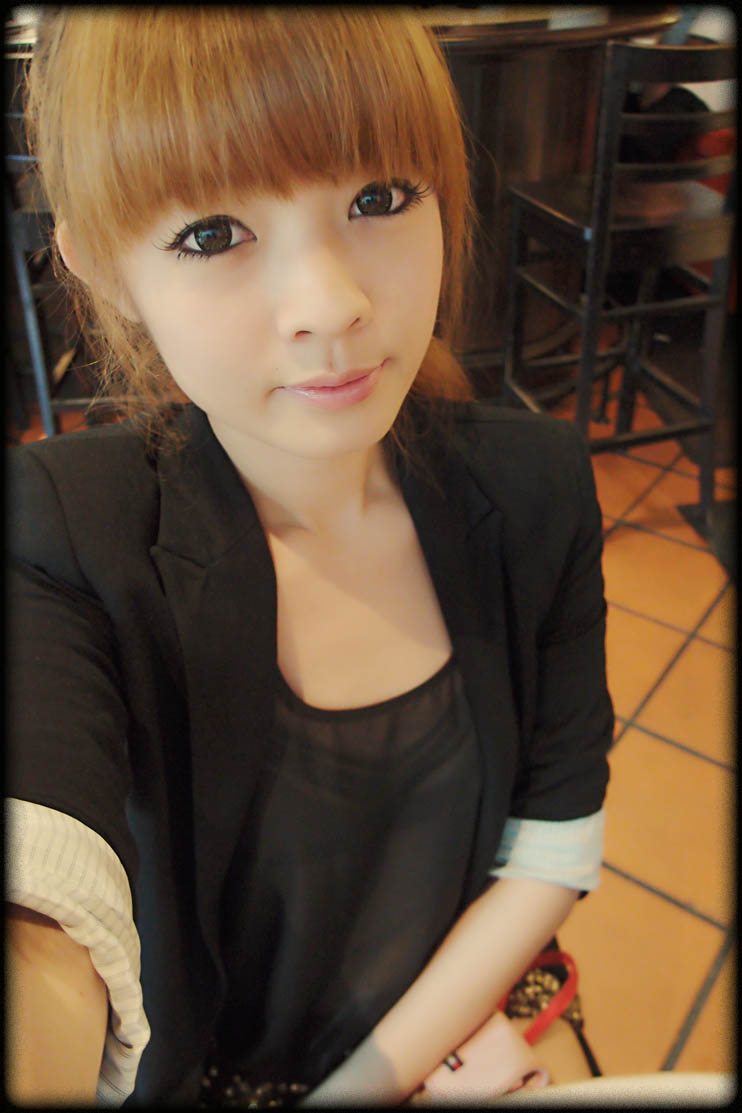 O yea, I've finally learned how to make my double eyelids even deeper and look more obvious!!! Double eye lids stickers!!! O im addicted!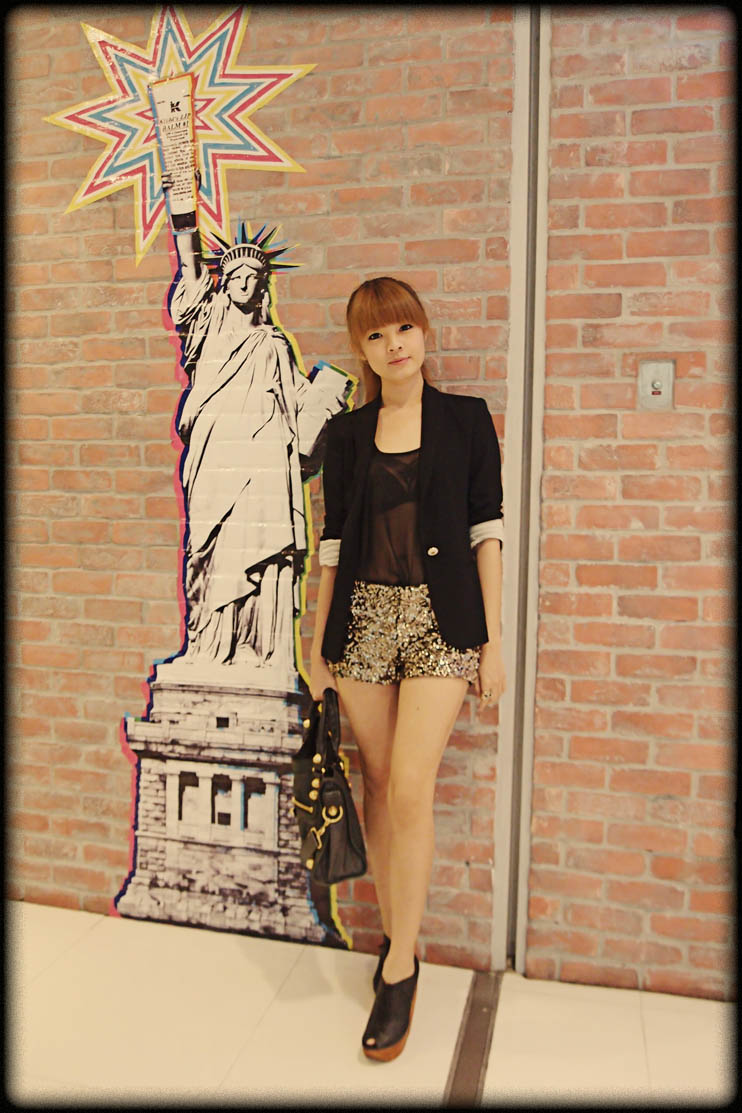 Top- Topshop
Blazer- ZARA
Shorts- ZARA
Heels- Jeffrey Campbell
Bag- Balenciaga
Bra- Marlies Dekkers
After lunch, I picked up Tricia and off we went to the mall!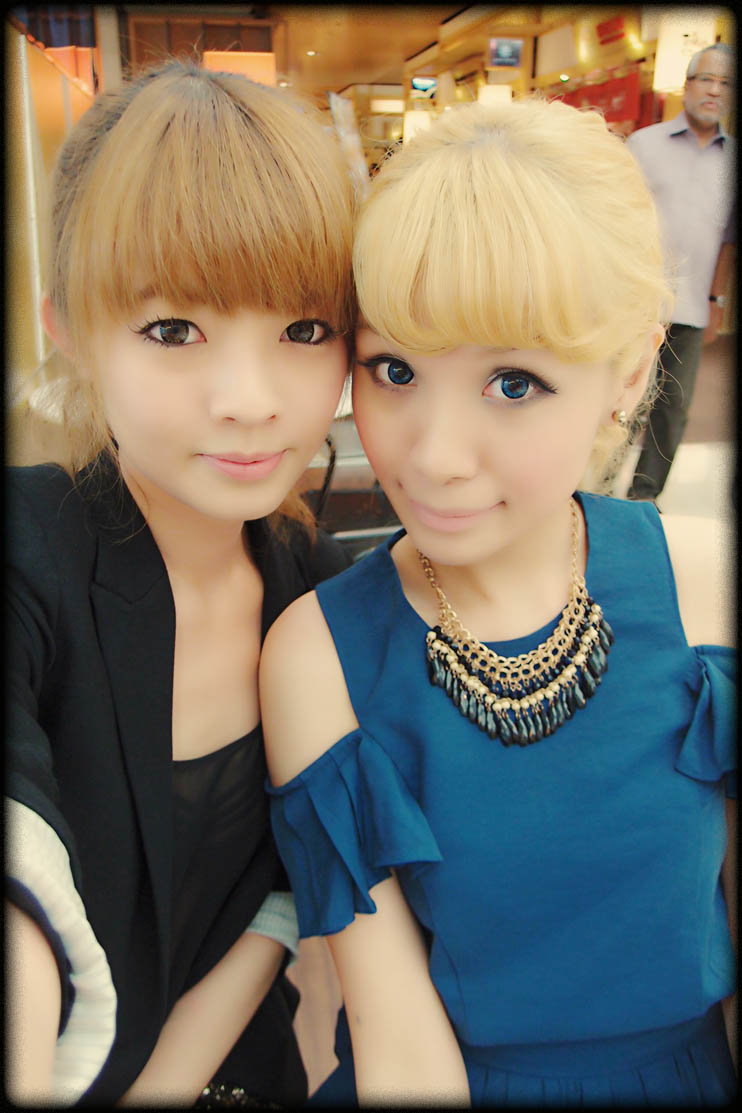 Tadaaa, a picture of me and Tricia! She looks like a life sized Barbie doll!!! She is super sweet and friendly!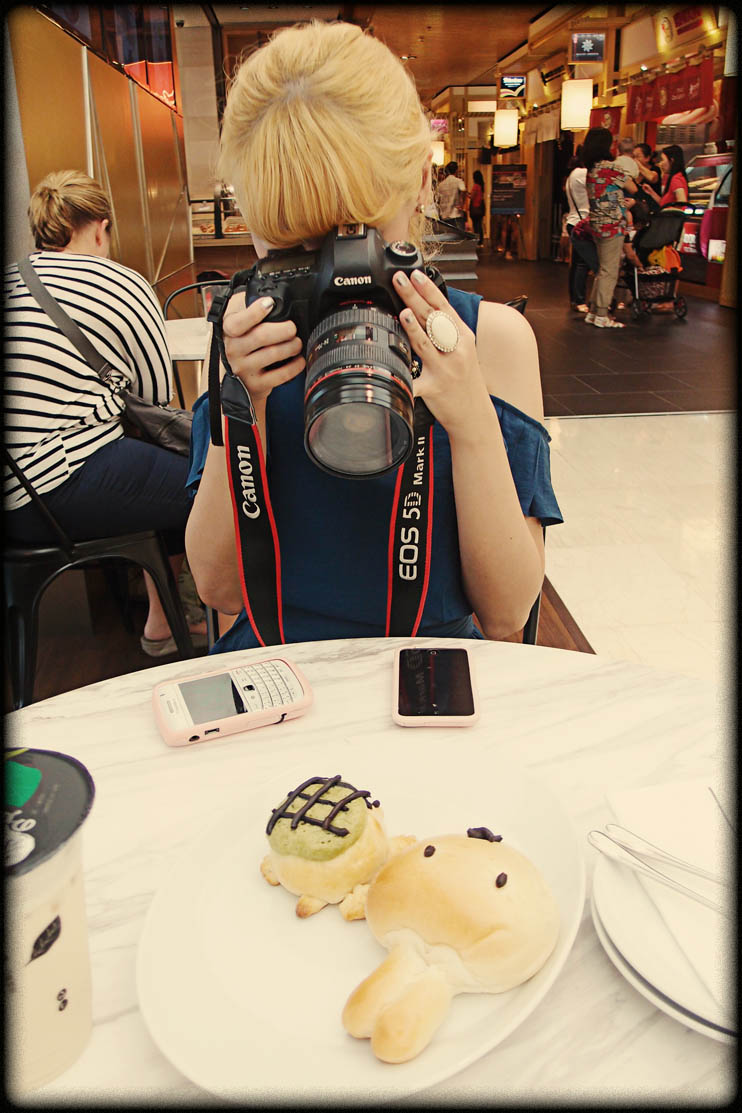 We saw these cute little buns in one of the cafes and decided to eat them! Wahahah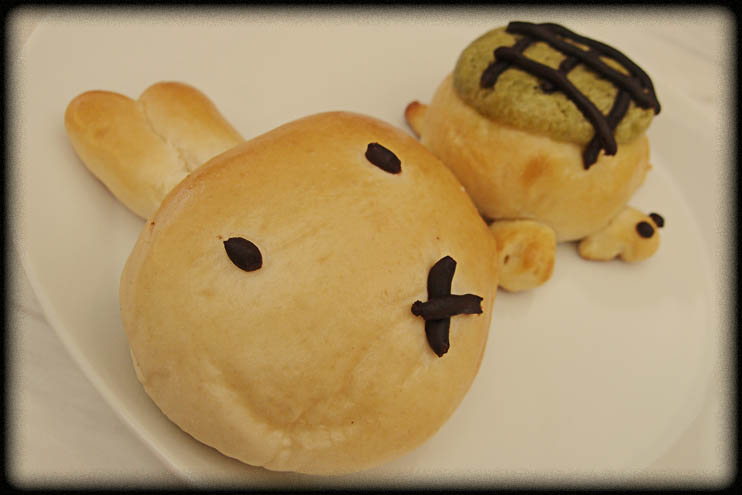 The rabbit is for me and the Turtle is for Tricia =)

While we were busy eating and talking the manager brought this to our table. We were like, hmmm we didnt order this you must have sent it to the wrong table. He was like,  "O no, it's complimentary. The guys from the next table bought you guys this." We turned to them and said thank you. I've been living in Msia since forever and have never gotten this kind of treatment! See, I told you she looks like a Barbie doll! Just in case you're curious, we couldnt finish the giant Macaroon because it's way too sweet =="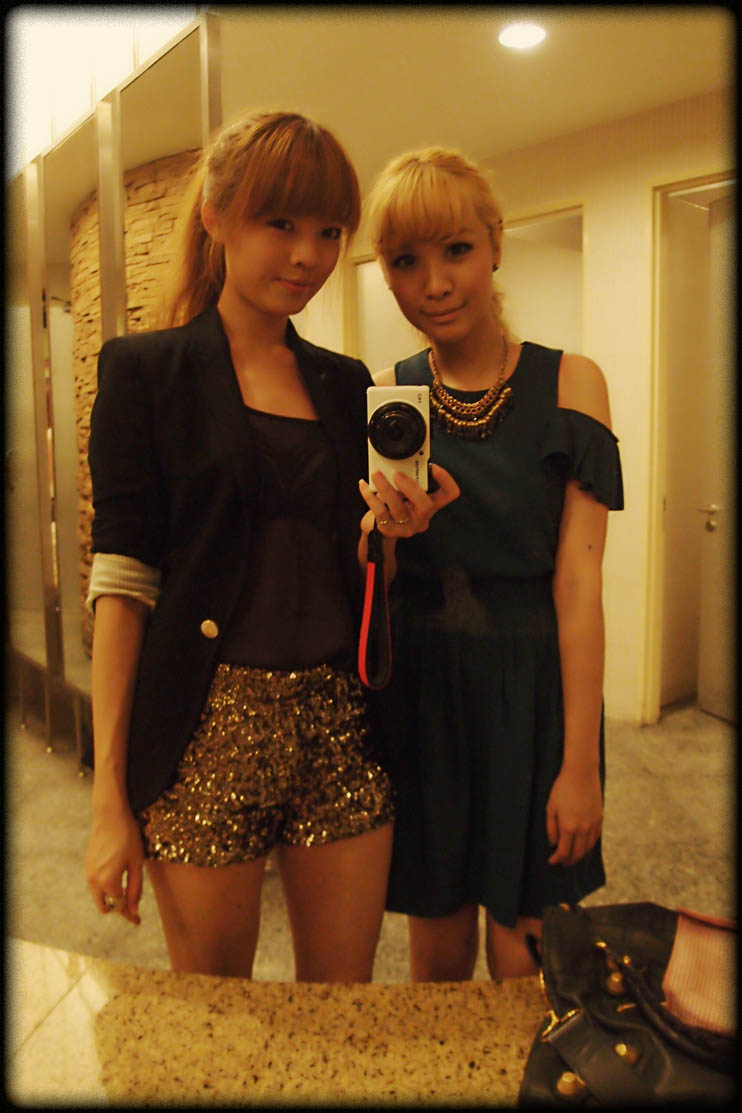 Tricia decided to hang out longer with me cause Im too sweet (hahaha jk la dont spam me pls), I invited her to join me and bff for a manicure session in StarHill.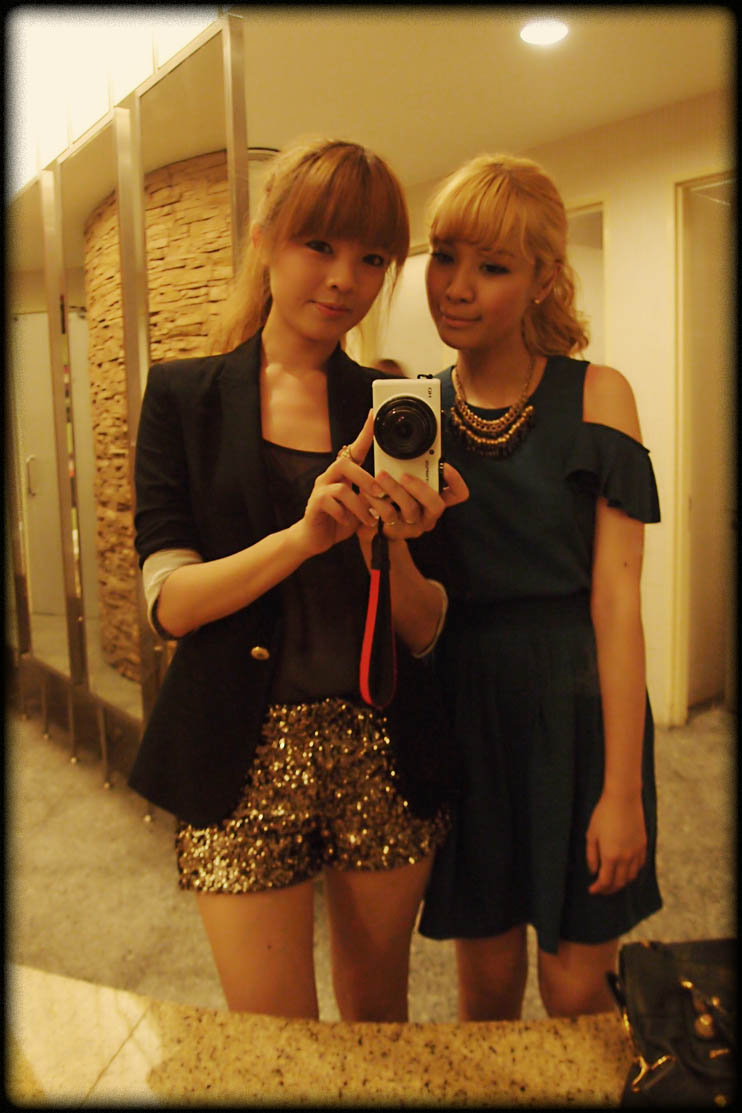 We camwhored in the toilet hahaha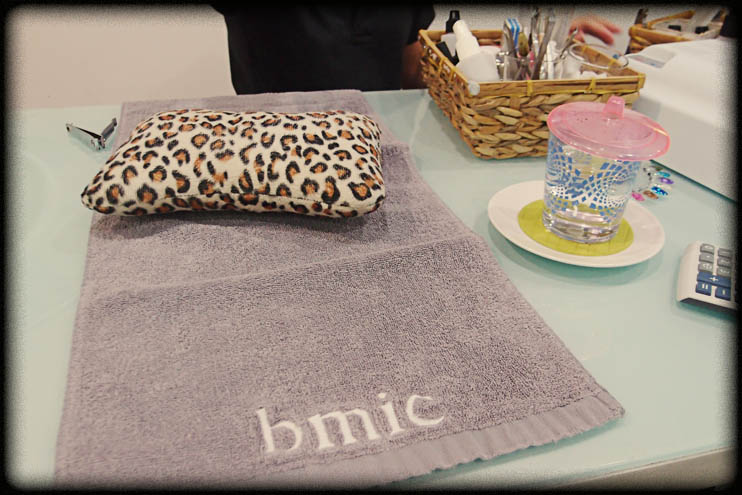 I love coming to Bmic to get my nails done, it is quiet, clean, and the manicurists are very friendly.
3 of us picked the same color for our nails, but I totally forgot to take picture of our nails. I think Tricia has the pictures of our freshly done nails. Im still waiting for her to post it up so I can steal it from her =="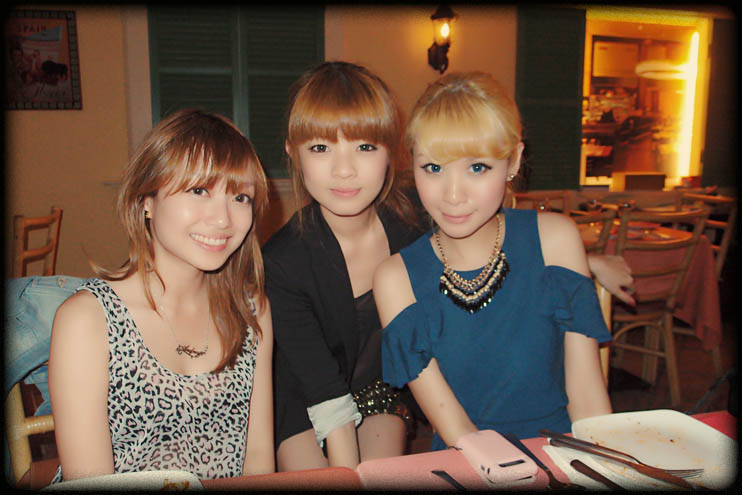 It was about dinner time so I invited her to have dinner with us (Jo and Aud).

Seriously, never would have thought that I could have a chance to meet up with her. Hopefully, I'll get a chance to travel to Manila next year and we could meet up again!!!
If not please come to Msia again! Hahahahaha
♥
O yea, I did a little interview with Your Next Jeans!
Click

here

to read the interview!