Remember I went to Singapore together with Audrey and Lumi for a day trip? Well, the purpose of this trip was to have lunch with DRx and also try out their hair and scalp treatment at DRx Tricho center. Some of you might remember I actually visited DRx Medispa a year ago when I was in Singapore with my friends! So if you're interested in finding out more about Mediaspa and how it looks like you can check out my previous post here. If not we shall proceed to my day trip to Singapore!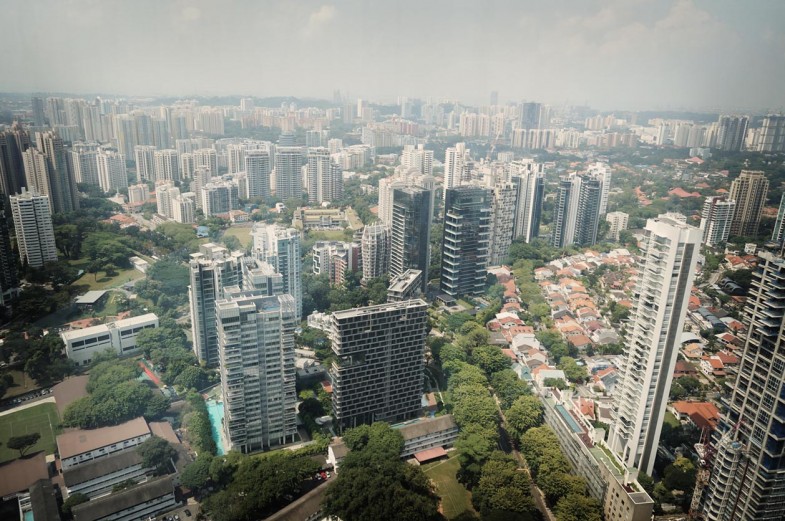 Halo Singapore, a very clean and nice country! My first time flying with Jetstar and I'm quite surprised that the plane is actually quite spacious even though it's a budget airline! Their service was way better than Airsia and the best part is that they fly from KLIA! I hate going KLIA2, it's so crowded and the boarding gate is too far. Imagine, it takes you 30-45 min just to walk to the freaking boarding gate.
Arrived SG safely and got treated like a VVIP in the airport. Our driver for the day picked us up with a Benz. Now, I know how 'tai tais' feel like edi hahaha. Not just that, his car also hasd free wifi for us, super awesome! I realized something about SG taxi drivers, they just wont stop talking to you hahaha. I have come across a few talkative taxi drivers when Im in SG and this driver is the same as any other drives in SG.
Obviously, we sort of ignored him and minded our own business taking selfies haha
I went to SG with full makeup on and never thought we will be getting a facial at DRx Medispa. To make it worst I didnt bring any cosmetics with me…
Our first destination was to have lunch at Salt Grill & Sky Bar @ Ion Orchard.
Look the design of the restaurant, it has an amazing view of Singapore! Thank god the weather was awesome so we can see SG from high up clearly.
There's a sign on the window that shows the place that you're looking at. Ladies and gentlemen, you're looking at Keppel Harbour.
Tried to take a pic with the beautiful view but failed…. So sorry you can only see my face hahaha
Aiya, you choose la either the view or pretty faces LOL.
Blur but still want to share cox everyone looks cute here hahaha.
We were seated right under the transparent dome… We were greeted with a bag of goodies from DRx.
The menu of the day, and we get to choose from 4 different starters, 4 different main courses then dessert and tea/coffee.
I love restaurants that serve bread while we are waiting for our meals.
For starters I chose crab omelette with miso mustard broth. It's the best
For main course, I had Tara valley tenderloin, done medium!
Dessert of the day for everyone!
We had lots of fun sharing our married life stories with the girls haha. That's when I realized how married life has turned us all into those aunties who loves to share about their personal life story that no one will ever be interested in lol. Sorry, Lumi and Charlene I hope we get to hang out again, this time I will make sure I will share stories about my teenage life hahaha.
After lunch, we headed straight to DRx Medispa for facial and hair treatment, tai tai life begins… Like I have mentioned, I didnt know we will be doing a facial so I totally forgot to bring my makeup. Ended up I had to go around asking for eyebrow pencil so that I will at least have a pair of nice eyebrows. I did their Essential Facial (I blogged about it before, click here to read) and it was awesome because I was having problems with blackheads around my nose. It helped to clean them out, whiten and moisturize my skin, so even without makeup after the facial, my skin still looks flawless and soft! Taken this picture without makeup including foundation and concealer but only eyebrow.
After my facial, I was led to Medispa for Tricho treatment (hair and scalp). It was so good to meet Peggy, DRx Principal Trichologist again after a year! She is super funny and fun haha, I cannot stop laughing when I'm talking to her. Besides that, she is also super knowledgeable about hair and scalp ==" She has been telling me not to dye my hair that often but I told her I cant hahaha.
The comparison from 2013-2014, obviously I'm more bald now because I didnt do any scalp treatment in Malaysia. Im super glad that they are finally bringing in Medispa  (hair and scalp treatment) into Malaysia and it's located in Mid Valley! It's super convenient for me and everyone else I'm sure hahaha. I cant wait to check out their MV branch soon!!
Peggy and I!
Finally reunited with other tai tais hahaha. Audrey is busy eating crackers cox you just have to feed the pregnant lady hahaha. Lumi is enjoying her hair spa and her handbrows lol
It's my turn to enjoy the hair spa too!
Halo uneven eyebrows hahaha.
Jocelyn and Charlene being the sweetest girls I know, bought us crispy puffs just in case we were hungry!
Then Jocelyn also surprised me with my birthday present <3 <3
After all the good part, the suffering part begins. It was my first time trying this treatment so I have no idea how it would feel. When the therapist rolled it over my scalp, I shrieked in pain. T____________T It's either I overreacted or I have zero pain tolerance. The needles were very very fine, and the therapist says it helps to open up the pores on my scalp that is clogged because of all the coloring. She says some people enjoy it a lot but obviously not me hahha.
Left – before, right- after
After seeing the result of my scalp I feel that the pain was so worth it. It really helps to clean up my scalp a lot!!! So hair please grow faster and stronger so I can dye my hair again lol
After an eventful and fun day in DRx, it was time to head home! Thanks DRx for the yummy food and fun times in Medispa! We had lots of fun just chilling and relaxing.
The new DRx branch will be officially launched on the 20th Nov, 2014! Audrey, Lumi and I will be going be there so come join us too!
Remember to make an appointment at 011-14360368 to enjoy the opening privileges. All promotions are valid from 15th Oct till 31st Dec, 2014!
See you there!
♥